Singer tells Donald Trump she'll sing at his inauguration under one condition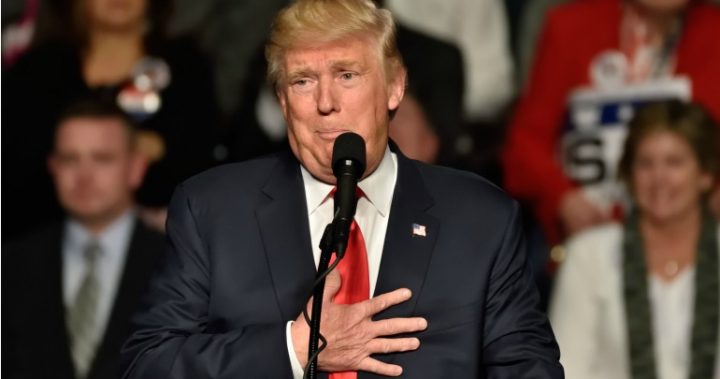 You'd think singing at the inauguration of the new president of the US would be a job most artists would jump at?
Well, apparently not!
It turns out there are various reports that Donald Trump is struggling to find performers for his inauguration, despite trying to attract big names such as Elton John and Celine Dion.
He currently reportedly only has 16-year-old America's Got Talent runner-up Jackie Evancho and two groups – the Radio City Rockettes and the Mormon Tabernacle Choir.
Read more: You'll never guess who is singing at Donald Trump's inauguration
Ad. Article continues below.
The ABC reports that one singer he approached, British X Factor runner up Rebecca Ferguson said she will only perform at his inauguration under one condition.
Ferguson wants to sing the Billie Holiday protest song, Strange Fruit, which is renowned as an anti-racist song.

She released a statement saying she would attend the inauguration if she was allowed to sing Strange Fruit, "a song that huge historical importance, a song that was blacklisted in the United States for being too controversial".
"A song that speaks to all the disregarded and down trodden [sic] black people in the United States," she said.
"A song that is a reminder of how love is the only thing that will conquer all the hatred in this world, then I will graciously accept your invitation and see you in Washington."
Ad. Article continues below.
So, what about the song Strange Fruit makes it so controversial?
Well, the song, released in 1939 by Billie Holiday has lyrics that include "black bodies swinging in the southern breeze".