Should we let the jihadist's family back into Australia?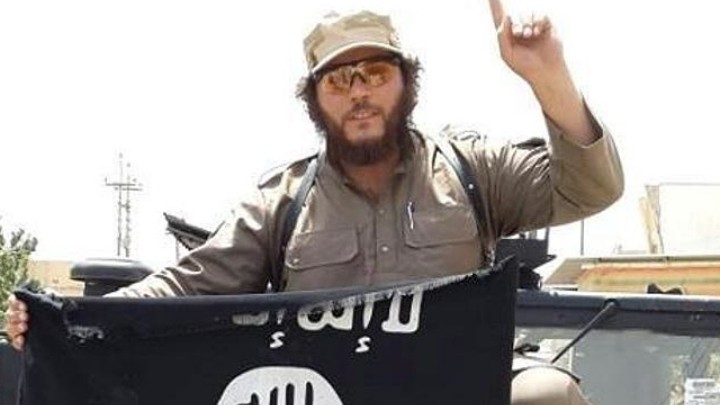 Who could forget the awful photo of the seven year-old son of an Islamic State fighter holding aloft a severed head? The images made global headlines last year.
Now there are reports that the wife and five children of the notorious jihadist Khaled Sharrouf reportedly want to return to Australia from the Middle East, with the help of their family.
The question is, should they be allowed back in?
Prime Minister Tony Abbott says absolutely not and if they do there will be no leniency.
"Crime is crime is crime," Mr Abbott has told Fairfax Media.
Ad. Article continues below.
"Criminals will face the full severity of Australian law and it is a crime, a very serious crime under Australian law, for people to go abroad and fight or assist terrorist organisations."
Mr Abbott said even if a returning fighter offered to help authorities by warning others against going abroad, they should only be allowed do so after they had been punished.
"I'm afraid you don't get off scot-free just because you say 'oh I've seen the error of my ways', the Prime Minister said.
"If you commit serious crimes, you should face serious punishment".
While Tony Abbott also said Sharrouf's five children would receive no special treatment, Immigration Minister Peter Dutton has suggested they could be put into state care, telling Sky the image of the child with the severed head depicted an "act of savagery" and showed the parents had "destroyed" the children's lives.
Ad. Article continues below.
"We are a compassionate country that provides support to children in particular who are in need," Mr Dutton told Sky News.
Opposition Leader Bill Shorten has also likened the treatment of the jihadist's children to child abuse.
"We need to get to the facts. They will be scarred. I can't understand any parent who would take their children to these war zones and subject them to those things that we saw in the photos. That is so far away removed from what parents who love their kids would do. I just don't understand what would be in the mind of these people – this parent, this father to do this. It defies all parenting, love and logic, doesn't it?" Mr Shorten told Seven's Sunrise.
Has the Federal Government got this one right? Should the wife and children be allowed back into Australia and under what circumstances?