Should we give more aid money to poorer countries in order to end world poverty?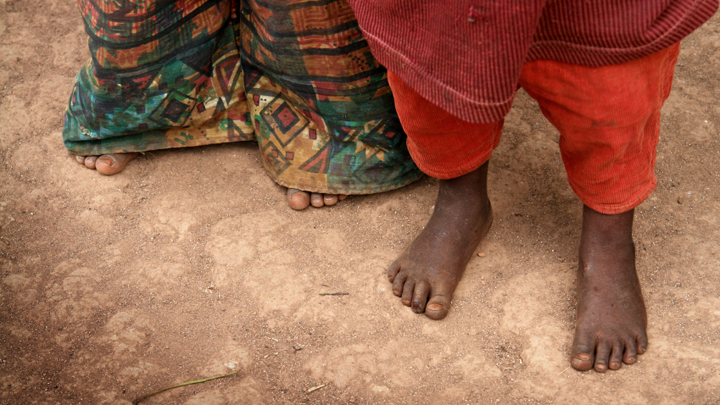 It might be hard to believe but Australia isn't donating enough aid to the countries that need it. But less than 25 per cent of our aid money is going to the poorest countries in the world, according to a new analysis by aid organisation One.
Our main aid focus has been on the Asia-Pacific region, and less on the African nations, such as Ethiopia, who need it most.
And we've just slashed our aid budget too by over $11 billion, though we did still give $4.7 billion in the last financial year. However only 5 per cent ($240 million) went to sub-Saharan Africa. And now, it's lost even more funding in the most recent Budget; 70 per cent of the total they typically receive from Australia.
Aid group One is calling for donor countries like Australia to adopt new goals for next week's aid conference in Ethiopia.
The United Nations financing for development conference is attempting to find a way to end extreme poverty by 2030, and needs the support of wealthy countries.
Ad. Article continues below.
And to commit to ending world poverty, we need to give 0.7% of our gross national income (GNI), of which 50% should go to the world's least developed countries.
"2015 could be a game changer for the world's most vulnerable people, but decisions taken in Addis Ababa will determine whether the opportunity is seized or squandered," said One's director of global policy, Eloise Todd. "We won't see an end to extreme poverty unless countries like Australia shift focus to the poorest countries and the poorest people".
"So far, the Abbott government has been historic for all the wrong reasons, overseeing cuts to the aid budget that have set Australia down the path to being the least generous it's ever been in terms of aid," she said, reports The Guardian.
We currently spend 0.27% of GNI in aid – Britain has met the 0.7% aid goal, and they and the US have increased their aid to sub-Saharan Africa by more than 7% in the last year.
Tanya Plibersek will be attending the conference while the foreign minister, Julie Bishop, was yet to confirm.
Tell us, should we increase our foreign aid budget to Africa? Will it end poverty if we do?