Should this Aussie pastime get you branded a sex offender?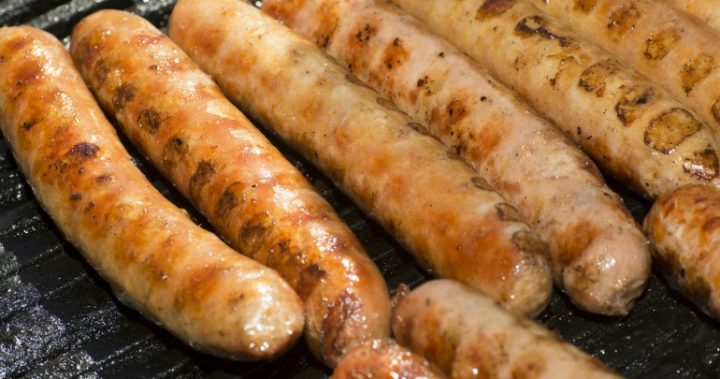 When you think of cricket, what comes to mind?
Aussie summers, the Mexican wave, good-natured rivalry with our friends across the pond? And dare we say it – the odd streaker?
Now, the amusing ritual of those one or two idiots who have a beer too many and decide to strip off and reveal all as they attempt to evade security and dash across the pitch mid-game could be coming to an end. 
Two streakers who did the nudie run across the Sydney Cricket Ground during a Big Bash game earlier this year could face being treated as sex offenders if convicted of the charge of wilful and extreme exposure.
Ad. Article continues below.
Cousins Chad Sharp, 27, and Josh Hudson, 24, were arrested at the SCG during a game between the Sydney Sixers and Sydney Thunder on January 14, and appeared in Downing Centre Local Court on Monday to defend the charges. 
Both pleaded guilty to entering the playing field, which carries a fine of $5,500, while Sharp also pleaded not guilty to destroying or damaging property, after uprooting a stump – a stunt he said was a condition of a friend who had agreed to pay his fine if he managed it.
And now the men's barrister, Peter Strain, is arguing as to whether their actions are extreme. 
"This is a case ultimately over whether streaking on the SCG or anywhere else is by today's contemporary standards obscene," Strain told the court. 
"Does the court seriously think that a couple of jokers running across the SCG depraved and corrupted people at the ground?"
Ad. Article continues below.
As for the children who may have witnessed the streak, Strain said they appeared to find it as funny as anyone else. 
"The children that were shown randomly were either clapping, laughing or filming the event," he said.
"This is the Big Bash. Heightened fun. It's the most fun form of the game."
"When one buys a ticket to the cricket one does not buy a ticket to a streak. But one knows that there is a distinct possibility that something like this might happen."
Sharp told Channel Nine's Today that he probably wouldn't do it again.
Ad. Article continues below.
"I wouldn't say I regret it (but) obviously I feel a little bit bad after getting some of the mail," he said.
"It's affected their night with having young children and that. If I could go back to that moment where I was about to jump the fence I wouldn't do it again.
"I spoke to my friends and told them I was going to do it, and once I said it I felt like I couldn't back out."
If convicted of the extreme exposure offence, although it wasn't sexual, it is still considered a sexual offence and would remain on their records for life, and could also impact someone wanting to work with children. 
What do you think, is streaking obscene, or is is just good old fashioned, harmless fun?