Should there be bigger penalties for senators who break the rules?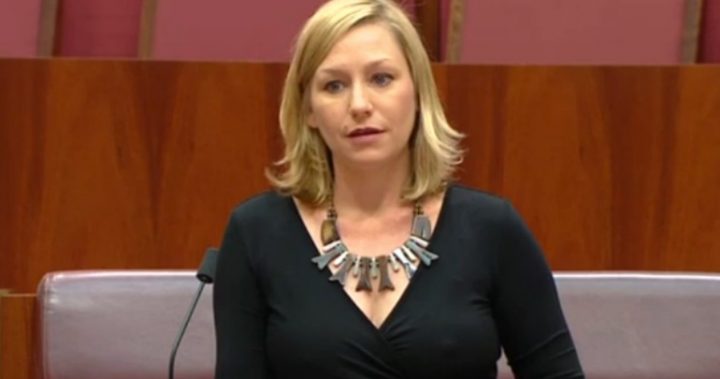 Political commentators are split on the latest case of a senator caught claiming a big salary while not actually eligible to hold political office.
Today Larissa Waters became the second Greens senator within a week to admit that she'd failed to revoke her dual nationality and thus was in breach of the Constitutional requirements federal politicians must meet.
She's the fourth senator have been forced out of office in recent times – preceding her were Family First's Bob Day for profiting from the leasing arrangements of his electorate office, One Nation's Rod Culleton for being a bankrupt, and the Greens' Scott Ludlum for failing to revoke his New Zealand dual citizenship. Ludlam's own resignation came on July 14 – he and Waters are their party's co-deputy leaders.
The ABC reported today that it was not yet known whether Waters or Ludlam would be forced to repay their parliamentary salaries, which the broadcaster said would likely be well in excess of $1 million given their length of service.
Malcolm Farr, a veteran political journalist who writes for news.com.au, reckons the four senators' actions equate to "reckless and expensive incompetence". They should be forced to pay back their near-$200,00-a-year salaries and their parties fined, Farr says.
Ad. Article continues below.
As Farr points out, "It's as if senators are on a roster to highlight all the bits of the Constitution setting out eligibility for election, and then ignoring them".
"If a small business operator or PAYE worker didn't cough up appropriate taxes they couldn't argue they hadn't read the ATO demands fully, or applied them to themselves," Farr says. "They couldn't shrug and wander off tut-tutting about 'one of those things' they didn't deserve."
The last point was a particular jibe at Ludlam, whose farewell tweet was hardly remorseful.
hey everyone. i'm sorry about this, but it's a thing. i'll really miss it, but there are other ways to make trouble. love and thanks. pic.twitter.com/1QsEgRIEnW

— Scott Ludlam (@SenatorLudlam) July 14, 2017
Ad. Article continues below.
But Graham Richardson, a Labor senator in the Hawke and Keating governments, writes in The Australian that Ludlam, at least, is already paying "one hell of a penalty" for his mistake, having lost his job as a senator.
Being a citizen of New Zealand is not a cause for concern, the former pollie and high-profile political pundit says, positing that it's the sentiment behind the Constitution that matters.
"Obviously, there is an argument that the Constitution is merely trying to ensure that the only allegiance our parliamentarians have is to Australia, but again New Zealand isn't Libya, Syria, Somalia, Russia or China," Richardson says. "I believe if you were born next door in New Zealand and you left when you were three, there should be room for you in our Parliament."
Who do you agree with? Do you think the senators should be penalised for their mistakes, or that they've been treated harshly in losing office?