Should the government do this to help Australian over 60s?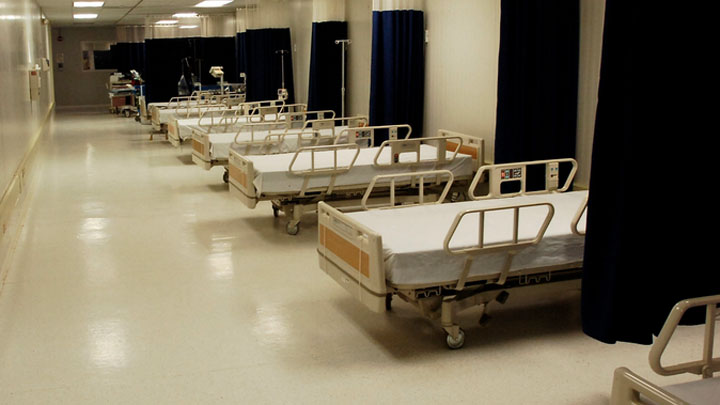 Australia's ageing population presents both opportunities and problems. The issue is that unless the government and the public does something to take advantage of the opportunities, they too will become a problem. One of the biggest opportunities that could turn into a problem is the healthcare for ageing Australia. It's no secret that as we age our health needs change and at a recent conference for The Rural Doctors Association of Queensland (RADQ) they had a great idea, but it could be expensive – the question is, do you agree that the government should be supporting and investing in this?
The conference called for more medical services for rural and remote people in the form of fly-in, fly-out practitioners. At the moment locums or resident doctors often spend only six month in a community before leaving it – leaving patients to never fully form a relationship with their doctor. This isn't anyone's fault, it's simply because there hasn't been a great need for ongoing relationships with doctors. Until the population ages, it is now more than ever that a doctor who understands you and your health history is so important. And perhaps more importantly, you need to be able to rely on him.
Australia's rapidly ageing population will see the old age dependency ratio – how many older Australians there are for every working age Australian – increase significantly over the next three decades. Right now, it sits at about 24 per 100, however in rural areas that number is slightly higher and it will continue to grow. The population of Australians living is rural and remote areas is also growing, however it's older Australians moving opting for a lifestyle change rather than young Australians looking for manual work that is driving this shift. At the moment, one in 10 people live in outer regional areas and one in 40 live in remote areas.
Ad. Article continues below.
The problem here lies in the fact the quality of health of people living in rural and remote areas is in fact less than those living in major cities. Government reports show that those living outside major cities have higher chance of diabetes, asthma, lung disease, arthritis, heart disease, osteoporosis than those living in major cities. In addition to this life expectancy is, on average, less for men and women living in regional and remote areas than those living in inner regional and major city areas.
So how can the FIFO solution help this?
By establishing fly-in, fly-out doctors, there's a good chance that they will find the idea favourable as they can continue working in remote communities while remaining based in the city with families, balancing the lifestyle. This has the potential to prompt doctors to remain within one community for longer as it's a permanent arrangement and if it's suitable to their needs and lifestyle, then it would be quite a happy agreement. For the community in the local area, they then have a permanent doctor. This is someone who can establish a proper relationship with them and take a personal approach to their healthcare without the thought that they'll be gone with new patients within six months.
This also means that so many of the chronic conditions mentioned above actually have the potential to be managed properly. Chronic diseases are the same yet so different. For each patient the case forms differently to the last making a strong understanding and familiarisation with patient health integral to administering the appropriate treatment. It also means that for most weeks a year, there's someone regular and reliable to see in emergencies.
Ad. Article continues below.
Speaking at the RADQ conference, the Association's President Doctor Tash Coventry said about the concept, "I guess it's trying to look at models that allow long-term, committed service provision and continuity of care.
"It might not be everyday – day in, day out. You might have a shared role and I think we need to start looking in that space and seeing how we can be creative in our employment so that it becomes attractive and it becomes a sustainable solution so that the patients benefit by having a regular care provider that they can build a rapport with and trust."
The question remains about whether or not the government can and will afford the time, thought, consideration and funds to think about the future of this problem. It's an expensive task but one that has incredible potential to change the lives of so many people. This has the potential to be an opportunity to lead the world in rural and remote healthcare, to create jobs and support rural Australia – the backbone of our nation. But will government and advocates be too slow and ignore it, and instead watch it turn into a giant problem that burdens the healthcare in our country… We'll have to wait and find out.
Tell us, do you think that more should be done for remote and rural health in Australia? Do you live in a rural or remote area? Do you feel there is enough healthcare and support in your town? Share your thoughts in the comments below..