Should Oscar Pistorius be put back behind bars?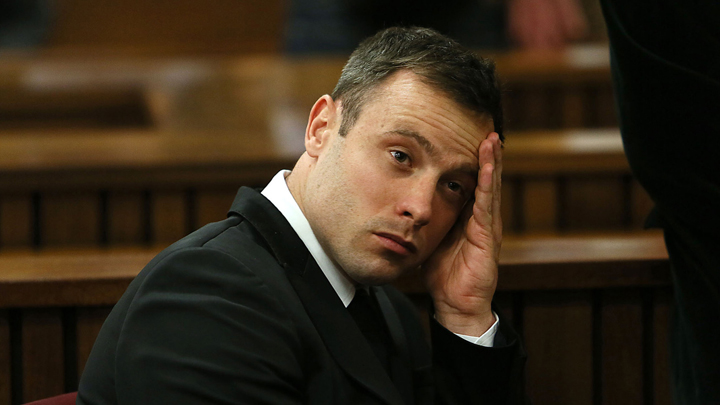 It's one of South Africa's highest profile court cases ever, and many were outraged when Oscar Pistorius walked from prison after serving just one year of his five-year sentence.
Now on house arrest, his case is back in court, with South African prosecutors appealing the culpable homicide charge – they want it charged to murder.
While there's no disputing Oscar Pistorius killed Reeva Steenkamp on Valentine's Day 2013, it's whether he had planned it.
Pistorius has stood firm that he thought his girlfriend was an intruder, but prosecutors are pushing forward in an effort to send him back behind bars.
The prosecution argued that Pistorius should have foreseen that by firing four shots through a locked door into a toilet cubicle, the person behind the door would have been killed.
Ad. Article continues below.
The outcry in South Africa following his release was enough to show the public's reaction, something that's echoed by Ms Steenkamp's family. Her mother June, was present at the appeal in Bloemfontein overnight.
But what's most intriguing is what Pistorius' lawyer Barry Roux was overheard saying at the end of the hearing, reports the BBC. He is believed to have told state prosecutor Gerrie Nel "I'm going to lose" while their microphones were still on.
It's still unclear what the five judges who heard the appeal will rule when they come to a decision in the coming weeks, however the prosecution are hoping Pistorius will serve a minimum of 15 years in prison.
We want to know your thoughts today: Do you believe Pistorius is guilty of culpable homicide or murder? Would you like to see him behind bars again or was this all a terrible accident?