Should Julie Bishop have warned Tony?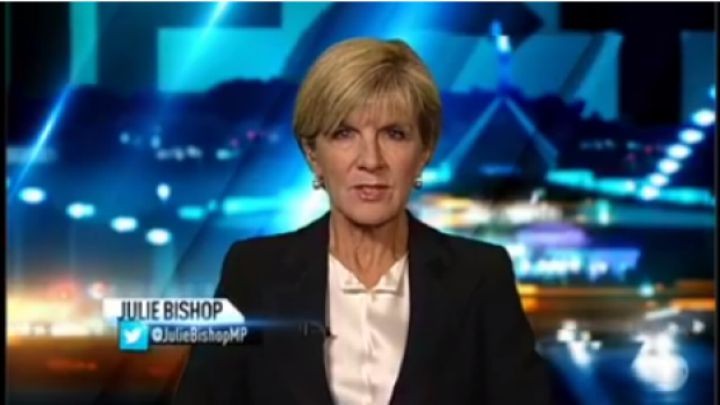 Deputy leader Julie Bishop finished off a day of gruelling interviews by being asked whether she had let her former boss down in the worst possible way.
Appearing on Channel 10's The Project, Mr Bishop was quizzed on the exact timing of the leadership spill and questioned on whether she could have warned Tony Abbott earlier.
Ms Bishop admitted Malcolm Turnbull had told her of his intentions a few days before Monday, but that she waited until she had confirmation from others before informing the then Prime Minister.
"I provide the information when I think it's at a point where the Prime Minister must know. But I am not the only person who provides the Prime Minister with advice and information," she said.
Waleed Aly asked her: "If Malcolm Turnbull said he was going to challenge and he told you that, don't you get straight on the phone to Tony Abbott if you support him loyally and tell him that?"
Ad. Article continues below.
Ms Bishop insisted that the rumours had been flying around for six months and that she had not stalled.
Co-host Steve Price was not having any excuses: "Do you think, hearing that tonight, Tony Abbott would feel let down by you, as Waleed points out? You are his deputy. Someone tells you that they are about to knife him. You don't pass it on?" he asked
Ms Bishop replied: "That isn't how it worked … people have been talking about Malcolm and I had no idea of the timing until the day before, and that's when I informed the Prime Minister. As soon as I could."
When shown a clip of herself describing Labor as a "poll-driven party [that] knives its leaders rather than face the judgment of the Australian people", Ms Bishop quietly and wearily explained that the situation for the Liberal party was different, and that Mr Abbott knew he had been given six months to get the party in shape.
"The Prime Minister asked for six months, and that was all public," she said. "I don't think it was a surprise to anyone that the six month-period had come and gone without there being any improvement in the polls."
Ad. Article continues below.
Watch the full interview here:
Julie Bishop MP speaks about what led to the leadership spill & what we can expect under a Turnbull government #TheProjectTV

Posted by The Project on Tuesday, September 15, 2015
It was a long day for Ms Bishop, who got teary when interviewed in the morning by KarlStefanovic.
Ad. Article continues below.
"I think there were tears shed," an emotional Ms Bishop said.
When Sunrise host David Koch asked Ms Bishop if she felt like "a bit of a traitor", she said,
"I feel very sad for Tony and for his family. And it was not a easy decision for anyone to make. No-one took this decision lightly."
Tell us, do you think Julie Bishop, as deputy leader, should have warned Tony Abbott in the days before the spill? Did she stall?