Shorten's turnback policy a "Captain's Call": creates Labor furore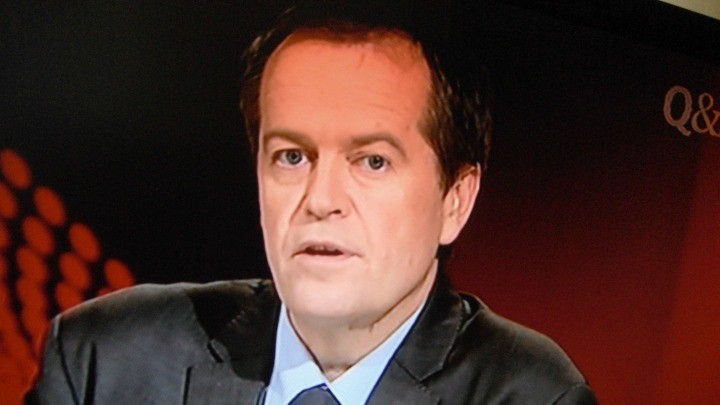 The Labor Party conference kicks off today amid furore that Bill Shorten's backflip in recent days came as a surprise to his opposition teammates – and it has everyone talking about his dire political position. Do you believe that a party leader should be able to take a firm stance on a policy that goes against traditional party stance and to speak about it without unity of the party behind him?
It comes as political popularity of both our major leaders hits an all time low, slumping in this week's Newspoll which has Abbott's approval rating at 33 per cent and Shorten at 29 per cent and dissatisfaction ratings of both leaders at an all time high of 60 per cent for Abbott and 59 per cent for Shorten.
But the real debate today sits with Mr Shorten who controversially changed positions in recent days on the Coalition policy to turn back the boats, agreeing with the Liberal Party's stance. He had previously spend much time criticising the Coalition for their stance.
According to the ABC, Bill Shorten is preparing to firm up Labor's plans to double Australia's refugee intake, in a move that is expected to quell some of the internal discontent over his decision to endorse the Government's policy to turn back asylum seeker boats.
"I think it's important to be honest with my party and the nation and, if I was to form a government, I would want the option of boat turn-backs — where safe to do so — on the table," Mr Shorten told Channel 7 this morning.
Ad. Article continues below.
It is now an issue to confront the 400 attendees at the Labor conference who seem to be rather enraged in the media for not being consulted prior to the policy change.
It comes at a time when new poll results are out calling that Mr Shorten's popularity has fallen heavily and that voters would prefer his deputy Tanya Plibersek as the leader of the party.
Labor has long been in opposition to the Coalition's firm stance on refugees. They took a humanitarian intake of 20,000 people per year to the last election and for consideration this weekend by the party is a proposal  to "aspire" to progressively increase the intake to 27,000 places a year.
That would be close to double the existing 13,750-place intake under the Coalition government.
The ABC says the matter is only likely to go to a vote if those opposed to the policy put forward a specific ban on turn-backs, which the group Labor for Refugees has flagged doing.
Ad. Article continues below.
Labor's Left faction reaffirmed its opposition to turning back asylum seeker boats after a lengthy meeting in Melbourne this afternoon.
Is Shorten in trouble for his big Captain's Call this week? The latest poll numbers, and sparking a debate like this looks like a dangerous thing to do… Your thoughts?