Shocking find in Coles brand ice-cream tub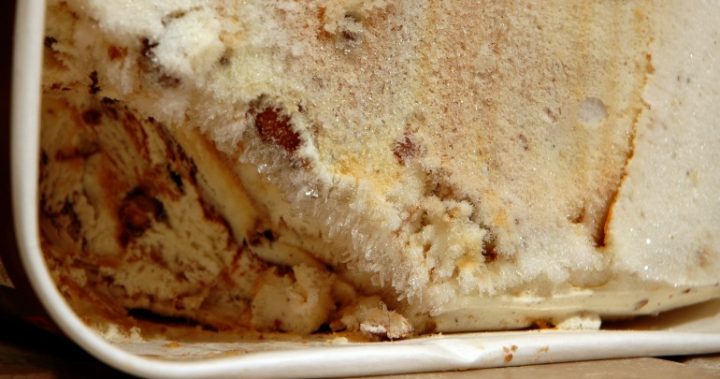 If you like a bit of ice-cream (and let's face it, with the weather heating up, who doesn't) you might want to give Coles brand vanilla a bit of a miss after a Western Australian father found something rather disturbing in a bowl of the stuff he was just about to give his son.
"[I noticed] the substance about five minutes into my son eating it, when he told me there was 'glass' in his ice-cream," the man, who wished to remain anonymous, told WAtoday.
However, on closer inspection the man believed that what his five-year-old son had actually bitten into was not glass but a substance more like methamphetamine.
"I then licked the little piece, as I thought it could be crystallised sugar, or some other food additive not mixed properly, but I was shocked [to find it had] a very chemical taste," the man says.
While he was not able to accurately determine what the substance was, the man did admit to being a three-year clean drug addict and said he "knew what meth tastes like".
Ad. Article continues below.
He sought advice from Health Direct and Fiona Stanley Hospital and says he monitored his son for five hours after he had eaten the ice-cream.
The man says he does not hold Coles accountable for the incident as the ice-cream was properly sealed.
"The manufacturing company are the ones who will need to investigate this further to find out how it happened… All I hope is the manufacturer take this information and do the best they can to ensure there isn't a repeat of this and any other possible products that could hold the contaminants are removed from sale," the man says.
Coles had been contacted for comment, but had not responded at the time of publishing.
Are you concerned about what is going into the food you eat? Have you ever found something 'unwanted' in your meal? How did you react? Share your stories with us.