Shocking details of live baiting revealed: should we stop the races?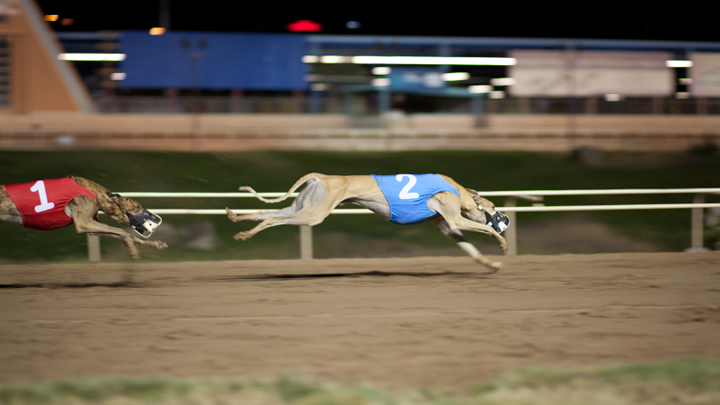 Many of us, at one time or another, have betted on a horse or maybe even a dog, so today it is shocking to learn that for years the greyhound industry has been hiding a terrible secret: they are live baiting them.
In an investigation by ABC's Four Corners, they have found out damning information that could ruin the multi-million dollar industry. According to SMH, greyhound racers have been secretly 'blooding' their dogs with rabbits, rats and other small animals as a part of "systemic and widespread cheating".
It's no surprise that animal welfare groups have expressed their disgust for the practice, which is illegal and archaic.
So how were these trainers caught? Four Corners has hundreds of hours of secret surveillance footage as evidence of the upsetting live baiting where greyhounds get a taste for blood by mauling the animals they chase once they win.
Those dogs who do have a thirst for blood may have an edge over those who have been trained more humanely…and there's been a public outcry over what should be done. What do you think?
Ad. Article continues below.
Many well-known trainers denied using live baiting, but were then caught on camera doing it, including Reg Kay, Stuart Mills and Deborah Arnold.
An anonymous caller on Triple J's Hack program yesterday afternoon said that he had been in greyhound racing for 50 years and live baiting had been common from the beginning. He also spoke nonchalantly about breaking necks of rabbits but insisted that the small animals do not suffer.
Now, following Four Corners, a parliamentary inquiry will take place to look into the allegations of inappropriate distribution of TAB funds and mistreatment of dogs. The evidence of the cheating and illegal live baiting practice may make thousands of greyhound races invalid.
This is just another example of how animal racing seems out of place in our modern society – a horse died at the Melbourne Cup and several others over the years have had to be put down.
So tell us today, is it cruel to race animals for sport or is it OK? Should there be a ban on greyhound and/or horse racing in Australia? Are you shocked by these live baiting allegations?