Shocking claims emerge against Michael Chamberlain after his death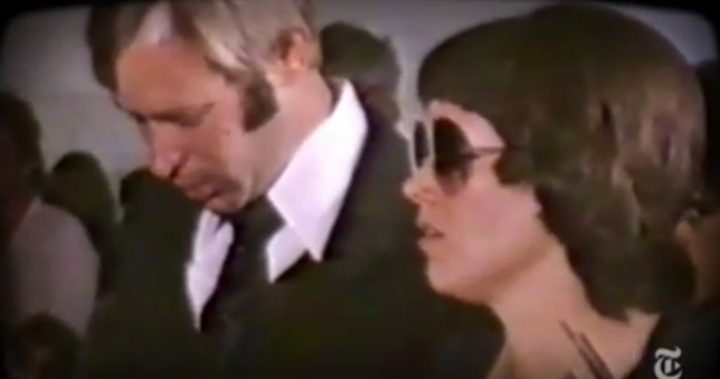 It has only been two weeks since Michael Chamberlain passed and now startling claims have emerged against him.
Police say they received photos in 1983 of topless and naked women believed to be taken in secret by Chamberlain who was a pastor at the time.
The photos were captured on a long-range lens at a beach and are believed to have been taken without the women's knowledge.
"They were photographs of topless women on a secluded beach, apparently taken with a long range lens," a 1983 report by a Sydney police officer stated.
"A set of slides in the same name that I had viewed prior to this were of naked ladies (close up) possibly taken from some type of 'girlie' magazine."
Ad. Article continues below.
Yahoo News reports the head of the Sydney Bureau of Criminal Intelligence Brian McVicar sent the report to a colleague in Darwin with a note that said: "I don't know if this will ever be of assistance, however it is passed on for what it is worth? You might show the police who were involved in the investigation".
Now, the owner of the store where Michael reportedly had the images printed as broken his silence.
"Being the father of two girls, I didn't think it was right that a bloke, never mind a pastor, would be standing in the bushes photographing young women who could have been my daughters when all they were doing was going for a swim," Mr Tunbridge told News Corp.
"It just made me sick, it was creepy."
While many have been surprised to hear the news, others have accused those involved of trying to tarnish Chamberlain's name now that he is not here to defend himself.
Chamberlain and his ex-wife Lindy were thrust into the media after their baby girl was snatched by a dingo on a family camping trip. Both were accused of being involved in her disappearance, before later being exonerated, and Lindy was in jail at the time Chamberlain is said to have taken the photos.
What do you think of this news? Is there any point raising these issues after people have passed? Or do we need to raise these issues no matter what?