Shock result for Campbell sisters in final Olympic showdown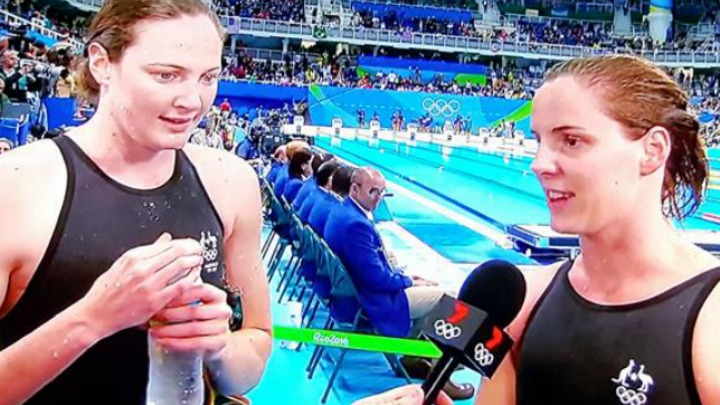 After having set another Olympic record when qualifying for the women's 100m freestyle final at the Rio Games, all bets were on Cate Campbell and her sister Bronte to win the top medals on the final showdown.
However, fans were shocked when neither of the super swimming sisters managed to hit the top spot.
Simone Manuel (USA) and Penny Oleksiak (Canada) gave a solid finish for gold while Cate finished in sixth position and Bronte in fourth.
The sisters had been preparing hard for the event and the results during their training as well as the semi final were extremely promising.
At the semi-final on Wednesday night, Cate won with 52.71 seconds, some 0.07s quicker than the Olympic record she set earlier in the day in her heat.
Ad. Article continues below.
When interviewed at the end of the competition, Cate who was understandably upset, said, "I don't need a gold medal to prove my self worth and that's really being put to the test right now."
Asked about how she felt the competition went for her, Bronte said," I've already won, I got to swim in the Olympic final with my sister,"
"The Olympics is not about winning, I think it's about trying to win," Bronte said.
Bronte joined her sister in acknowledging the support of Australians saying, "We'd like to thank everyone who supported us."
Ad. Article continues below.
So proud @catecamp & @Bronte_Campbell! A class act. #7Olympics https://t.co/zHGzsOCCXg

— Channel 7 (@Channel7) August 12, 2016
Well done, Cate and Bronte! How do you feel about the results?