Shock jock Alan Jones mulls high profile new career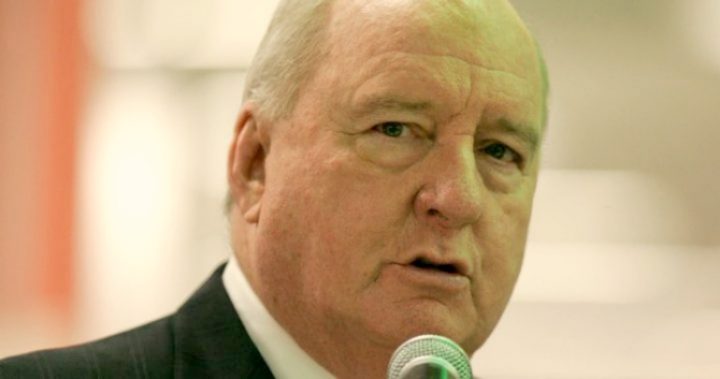 Radio broadcaster on 2GB Alan Jones has threatened to run against Liberal Minister Alex Hawke in his northwest Sydney seat.
Hawke, described as a truly hardline right-winger, has been elected since 2007.
"I'm not saying yes or no (to running)," Alan Jones said, reports The Daily Telegraph. "I'm simply saying there are much better candidates than me out there but if at the end of the day it meant that bloke wasn't going to get a clean run at it then I think everyone's got an obligation to make sure that an end is put to this stuff."
"But I'm not a member of the Liberal Party, so I'm not even eligible. I could be an independent, couldn't I? No one is more independent than me."
Read more: Latest Newspoll shows popularity gain for Malcolm.
Ad. Article continues below.
Jones is known for being outspoken but he's also had political connections before, having been a speech writer in the office of then Prime Minster Malcolm Fraser. He was also a former candidate for Liberal Party preselection.
He certainly wouldn't be the first well-known candidate if he decided to run for politics.
Arnold Schwarzenegger was certainly a big name actor before stepping into politics very successfully and some could say Donald Trump was well known both for being a billionaire and reality television star before being elected as President.
Just recently film-maker Michael Moore make a push for Tom Hanks to run for US president too.
Would you vote for Alan Jones?