Shock as yet another Trump staffer is sent packing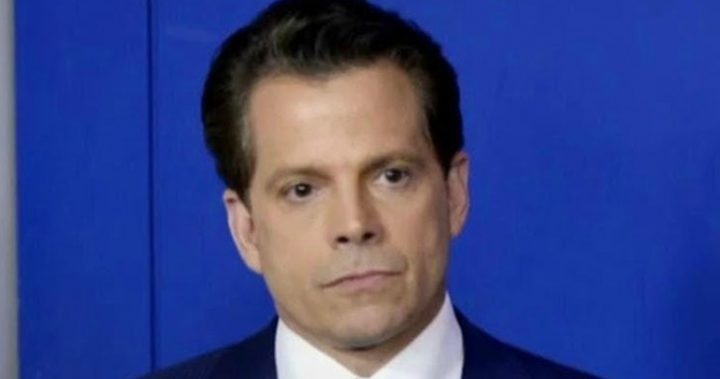 Anthony Scaramucci has left his role as Communications Director, the White House announced in a statement on Monday. 
It comes a mere six days after his controversial appointment, making him the shortest serving communications director in White House history. 
"Anthony Scaramucci will be leaving his role as White House Communications Director", the very brief statement read. 
"Mr. Scaramucci felt it was best to give Chief of Staff John Kelly a clean slate and the ability to build his own team. We wish him all the best."
Read more: Trump loses more vital White House personnel
Ad. Article continues below.
Despite the short time-frame, it was a turbulent almost-week in office for Scaramucci, punctuated by resignations and terminations. 
His sudden departure comes right after the White House Chief of Staff Reince Priebus was pushed out last week, and replaced by John Kelly who was sworn in on Monday. 
Priebus was reportedly pressured to resign on Thursday after Scaramucci went on the offensive, telling a reporter that "Reince is a f***ing paranoid schizophrenic, a paranoiac".
"I sometimes use colorful language," he wrote in a tweet. "I will refrain in this arena but not give up the passionate fight for [the president's] agenda."
Somewhat ironically in light of his departure, Scaramucci had also threatened to "eliminate everyone in the comms team" and start over when details of a dinner with Trump were reportedly leaked by Priebus.
Ad. Article continues below.
It has been a rocky couple of weeks for Trump's staff, with the president's much maligned Press Secretary Sean Spicer also spectacularly quitting his difficult position after Trump announced that he has taken on Scaramucci as Communications Director. 
Read more: White House shake up as Trump press secretary Sean Spicer quits
Despite what would appear otherwise, Donald Trump has said in a Tweet that there is "no chaos" in the White House. 
Highest Stock Market EVER, best economic numbers in years, unemployment lowest in 17 years, wages raising, border secure, S.C.: No WH chaos!

— Donald J. Trump (@realDonaldTrump) July 31, 2017
What do you make of the whole debacle?