She's in our pockets for good: The enormous pension Bronwyn will receive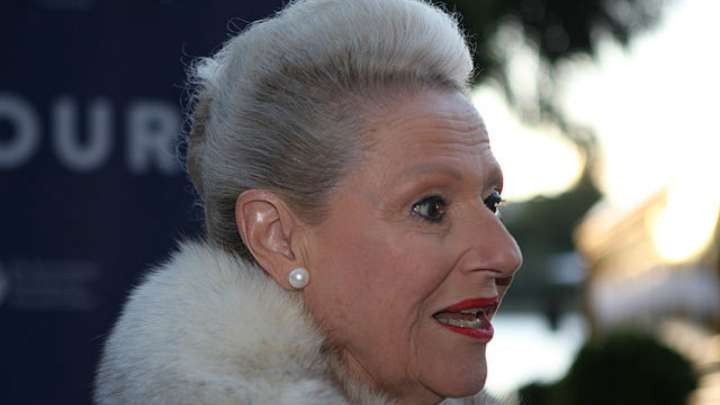 Damned if she does, damned if she doesn't: either way, if Bronwyn Bishop stays or goes, she will still be getting a big pay day from the government. We thought our taxpayer funds would be safe after she resigned, and if she quits parliament, but it's actually quite the contrary.
If Ms Bishop quits, she will be entitled to a taxpayer-funded $255,000 pension, and here's the clincher: she also gets 10 free domestic return flights per year. Let's hope they're on Jetstar.
Tony Abbott is strongly hinting to the former Speaker to resign but she's dug her heels in well and good for the time being.
Fairfax reports that Mrs Bishop's office told them that she intended to renominate for her seat at the next poll in 2016. It remains to be seen if her electorate would vote for her considering the recent furore but either way, it seems no one will be happy about the money she'll still be getting from the public purse.
Ad. Article continues below.
The $255,000 figure is based on the fact Bronwyn has had a parliamentary career of 29 years next year –meaning she will be entitled not only to 75 per cent of the base salary, worth $115,000 a year, but to additional bonuses totalling 75 per cent of the highest office held.
Mrs Bishop also qualifies for the Life Gold Pass scheme, which entitles her to 10 domestic return trips a year.
So what have we learned from Bronwyn Bishop's catastrophic fall from grace? The PM swears that there'll be a new entitlements system within a few months and wanted to make sure it was done right.
"I'm focused on trying to ensure that within a few months we have a new system – a new system that engenders public confidence that members of Parliament are doing what they need to do but they're doing it in a reasonable, prudent and, wherever possible, frugal way," he said.
Tell us, do you think Bronwyn Bishop should be stripped of her pension entitlements considering what happened? Is it right to give her $255,000 per year?