Sharon Osbourne wants to renew her vows with Ozzy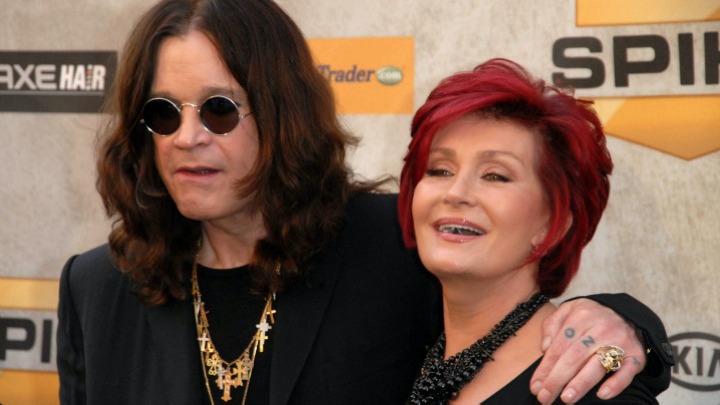 Like any marriage, Sharon and Ozzy Osbourne have had their share of ups and downs.
You might remember earlier this year when it was revealed that Ozzy cheated on Sharon multiple times while battling sex addiction?
It was a topic that generated a lot of discussion here on Starts at 60 about betrayal and trust.
Read more: How Sharon Osbourne found out about Ozzy's affair
Well, fast forward to the end of the year and the couple are back on track – and looking at renewing their vows.
Ad. Article continues below.
Sharon has opened up to The Sun, revealing her and Ozzy have rebuilt their 38 year relationship.
"I would renew my wedding vows. Ozzy has asked me and I would like to," she said.
Read more: Ozzy Osbourne surprise Sharon on TV show
The UK X Factor judge also opened up about the pressures of being in a relationship where you work apart and how that affected her and Ozzy.
"In my life I have been so blessed, and so lucky to work with amazing people.
Ad. Article continues below.
"But when one side of your life is so brilliant, and things are great, I suppose you don't get to have it all. No one has it all.
"The more successful you are, the more your personal life suffers, and when you're both successful and working away, it's very hard, it really is.
"Then you can take each for other for granted. But we're in our 35th year of marriage and we've been together 38 years as a couple."
Read more: Sharon and Ozzy Osbourne are going to marriage counselling
See, even the most famous and most wealthy people who seem to have it all have their pressures – even well into their 60s.
Ad. Article continues below.
While Sharon and Ozzy have rebuilt their relationship, some older couples aren't that lucky when things go wrong.
If you've ever been hurt or betrayed by another person then no doubt you can understand and relate to what Sharon is saying.
Has this ever happened to you? Were you able to move on as a couple?