Shania Twain goes for gold in gaudy outfit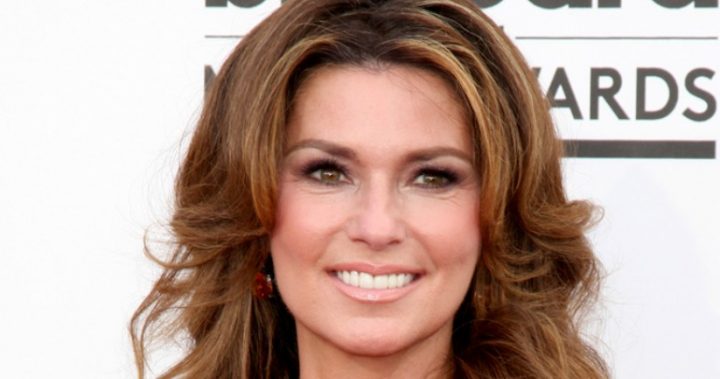 Just days before a special exhibit in her honour is set to open, Shania Twain spoke at the Country Music Hall of Fame and Museum.
Kyle Young, CEO of the Country Music Hall of Fame, gave Twain a rousing introduction that left her feeling "very moved" and "humbled".
Twain took to the stage in sparkly gold ensemble reminiscent of a Gold Logie.
After thanking some of her most dedicated mentors, Twain told the story of how she came to Nashville as young, fast-talking girl who swore as much as a lumberjack.
Ad. Article continues below.
"I had to get my social graces together a little bit more in order to be in the media," Twain admits.
The evolution is clear in her calm, refined speech, and the ability to evoke such emotional responses from an audience while wearing an outfit with aggressive power shoulders.
Not one golden lock was out of place as she laughed along with the audience and shared anecdotes of her past.
In a statement released earlier this year, Twain states that she is honoured by the exhibition and is excited "to have these important creative moments on display".
Ad. Article continues below.
During her speech, when speaking of ex-husband and producer Robert "Mutt" Lange, who played a role in some of the creative moments mentioned, Twain managed to hold back tears.
"Finding myself alone wasn't such a bad thing," Twain says. "And maybe it was an opportunity to reacquaint myself with independence again."
Read more: Shania Twain reveals long-suffering health battle
The exhibit, titled Shania Twain: Rock This Country, will run from June 30 to July 15 in Nashville.
Ad. Article continues below.
With personal items, photos, awards and props on display, visitors will be taken on a journey through Twain's past, dredging up old memories and wandering through new ones.
"Being able to revisit favourite costumes, photographs and memories from my career has been a special feeling, especially as this year will see a new stage for me with a brand new album!"
What do you think of Shania Twain's outfit? Too much or just right for the occasion?