Shane Watson hits out at Michael Clarke over tell all interview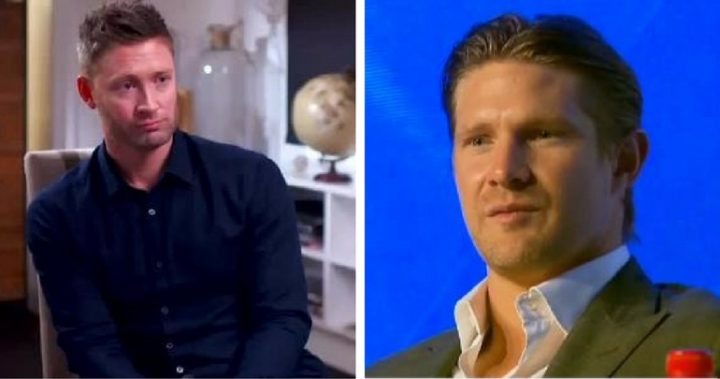 When former Australian cricket captain Michael Clarke released his autobiography, it was a given he would be doing interviews. What wasn't a sure thing was that he would do a tell-all interview where he confirmed his infamous 2013 sledge against several of his fellow cricketers. One of those was his then-vice-captain Shane Watson, whom it was alleged he called a "cancer" on the team following a bitter spat during the Ashes tour in 2013.
During his interview with 60 Minutes, Clarke confirmed what he deemed to be the actual facts surrounding what had (or hadn't) been said. He denied calling Watson a 'cancer' on the team – a claim made by Mickey Arthur in leaked legal documents.
"No, I didn't say that," Clarke said. "I said that there is a number of players, a group in this team at the moment, that are like a tumour and if we don't fix it, it's going to turn into a cancer. Shane was one of those players, yes."
He added: "I know [the team] respected me as their captain. I know they believed in the calls I made and they knew I would put that team in front of any personal relationship. I would like both [liked and respected], but I care about one."
However, Watson has hit back and said the comments revealed more about Clarke than anything else.
Ad. Article continues below.
Speaking at an event in Melbourne on Tuesday, the retired all-rounder said he wanted to put the altercation behind him.
"In the end, it is really disappointing that things like that start to come out two or three years later on when we are all very content in retirement," Watson said.
The incident between Clarke and Watson was part of the "homework" saga, when Watson was one of four players sent home from a Test match in India for not completing a task set for them by the coach.
Is this still a form of sledging between the players? Were you a fan of Michael Clarke when we was captain?