Shane Warne weighs in on Adam Goodes debate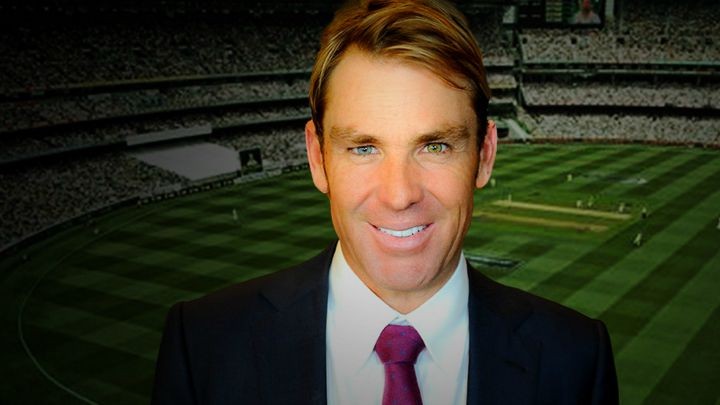 Former Australian cricketer Shane Warne has bowled a spinner into the controversy over the booing of indigenous AFL player Adam Goodes by tweeting that he thinks fans can boo and cheer for whomever they wish.
It's not the first time the spin bowler has made inflammatory remarks on social media, and we're sure it won't be the last.
The cricketer tweeted:
This whole Adam Goodes drama is ridiculous. The public can boo or chant whoever's name they want ! It's nothing to do with being racist….

— Shane Warne (@ShaneWarne) July 30, 2015
Ad. Article continues below.
If the public don't like a sportsman because of the way they play the game, they boo, if they like them they cheer, nothing to do re racism — Shane Warne (@ShaneWarne) July 30, 2015
However, this is Warnie's second attack on Adam Goodes, a Brownlow medal winning player.
Last year, he questioned why the two-time premiership winner was honoured as Australian of the Year.
"Shocked as I just found out Goodes was Aust of the year, wow! Who votes for that?" Tweeted Warnie.
Ad. Article continues below.
Goodes responded by telling the Spin King that his colleague Adam Gilchrist was on the panel that was in charge of selecting the Australian of the Year.
"Thanks for your support mate maybe ask Gilchrist who votes for it he is the chair of the Australia Day Council," Goodes tweeted back.
Goodes has taken indefinite leave from AFL in response to crowds booing him, which has occurred ever since he verbally abused a 13-year-old girl who called him a monkey.
Australian celebrities have been debating the attacks and whether they are racially motivated, with some saying "it's just sport" like Shane Warne and other saying "it's all about race" and needs to stop.
Hugh Jackman tweeted, "(Adam Goodes), Australian of the Year, one of the greats of the game… If we can't all be proud of him, then shame on us!"
What do you think? Is Adam Goodes being overly sensitive or is the booing wrong?