Shane Warne makes awkward admission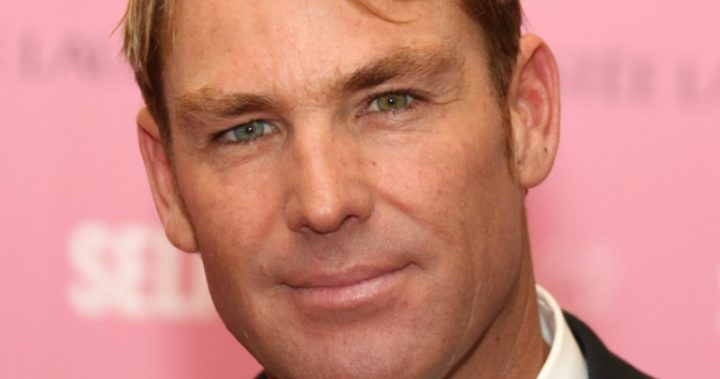 Shane Warne has built a fame of legendary proportions as Australia's King of Spin, with his ability to pitch a ball making his cricketing career. 
But it's not his cricket balls that are making the headlines today. 
Read more: Just what is so interesting about Shane Warne's bathroom wall
Instead, Warnie has revealed that a portrait of him that hangs in the Long Room at Lord's, AKA The Home of Cricket, had to be "touched up" after the painters decided that his "balls looked too big in it."
He divulged this interesting piece of information in a video interview with Guardian sports journalist Michael Butler. 
Ad. Article continues below.
What's it like to face an over from @ShaneWarne? @michaelbutler18 finds out https://t.co/c4NSyU25p9 pic.twitter.com/gCmjeDkBRL

— Guardian sport (@guardian_sport) May 17, 2017
"They had to adjust the painting because they said my balls looked too big in it. That's what they had to do, they had to come and touch it up. They had to touch my ball bag up. That's true, that's actually true. It's true," he said in the revealing interview. 
It was reported last month that the tell-all stage show about his life that Warne had in the works has been postponed indefinitely, after a major publishing house bought the rights to the former fast-bowler's autobiography. 
Warne announced the deal on Twitter "with regret" that Warney Uncut won't be hitting theatres in the immediate future.
Are you a fan of Shane Warne?