Seventy years ago, a true love story began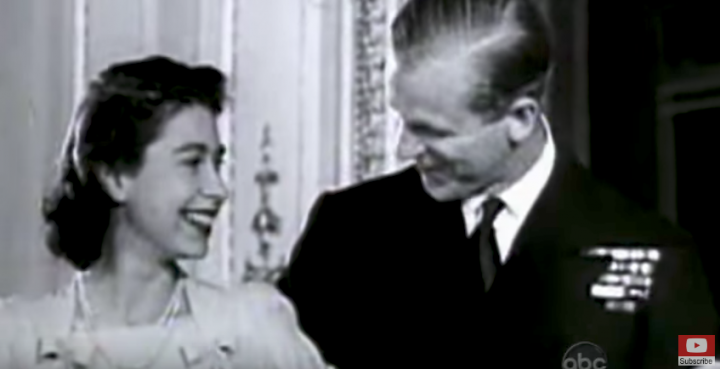 On July 10th, 1947, 21-year-old Princess Elizabeth became engaged to Lieutenant Philip Mountbatten, 26. The official announcement was made at Buckingham Palace where crowds had gathered to hear the news and see the beaming couple as they stood arm in arm.
Philip had renounced his Greek royal title and become a naturalised British subject, serving in the Royal Navy during the Second World War.
It is rumoured that Elizabeth first fell in love with an 18-year-old Philip as a young teen, and could have married him at 17, but her parents thought she was too young.
Ad. Article continues below.
They married in Westminster Abbey on November 20 1947, with Elizabeth wearing an ivory silk Norman Hartnell gown, decorated with a staggering 10,000 seed pearls, crystals and 13ft star-patterned train.
Elizabeth ascended the throne just five years after they married, becoming queen and now, the longest serving monarch.
Ad. Article continues below.
The lived in Malta in the early days of their marriage, and made a trip back for their 50th anniversary.
Ad. Article continues below.
This photo taken on the Queen and Duke's Diamond wedding anniversary show that nothing has changed between the pair.
What are your best memories of the Queen and Duke over the years?