Seven ways to improve your travel photos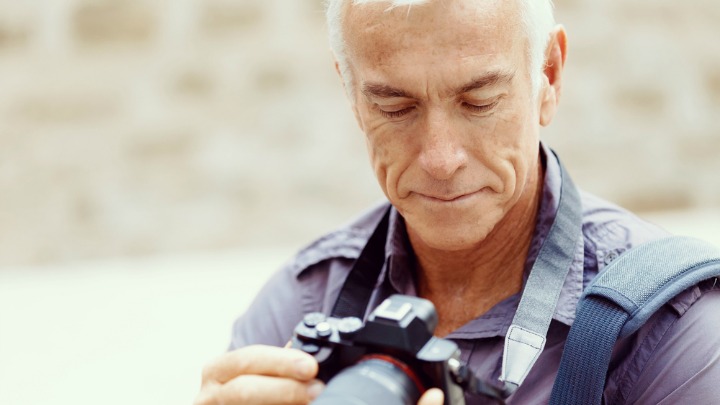 There's nothing worse than coming home from your big trip abroad and realising that all your travel photos are either blurry, have bad lighting or your finger has snuck into the frame. Of course, photos rarely do holiday destinations any justice, but there are steps you can take to make sure you're taking the best holiday snaps possible. Here are just a few tips to make sure your travel photos will actually be worth printing, framing, and sharing on Facebook, rather than just deleting them when you get back.
Read more: Photography tips to keep your camera lens ready and clean at all times
1. Set aside time for taking photos
If you're whizzing from destination to destination, it can be difficult to take time out to take the perfect shot. Allocate some time in your itinerary to do nothing but take photos of a particular site or destination. This will ensure you have some designated time to take some impressive snaps before enjoying the rest of what your destination has to offer.
2. Take your time
Ad. Article continues below.
There is absolutely no rush when it comes to taking the perfect shot. If you have the luxury of time, then just sit and watch your surroundings. Pay attention to the people, the movement of the landscape and click snap when the mood strikes.
3. Always have your camera on you
Never leave your hotel room without your camera. That way, if something incredibly exciting does happen you'll be at the ready and won't be kicking yourself later for missing the incredible things that occur during your travels.
4. Talk to people
The best subject matter for travel photos is often the people you encounter. Rather than just watching them and photographing them from afar, think about ways you can interact with them. Strike up a conversation with the people you meet along the way and ask whether you can take a photo of them. Often this is a great way to cross language barriers and other boundaries, too, and it's a great way to learn about the local people.
Ad. Article continues below.
Read more: Five places to retire cheap around the world
5. Change your angles
Get creative with your photos by moving around your subject matter. Perhaps you'll get a better shot by taking the photo from the side rather than straight on, or by crouching towards the ground rather than eye-level. Play around with your angles and see what works for you and what you're photographing.
6. Practice with your equipment
Another great way to improve your travel photos is to practice with your equipment before you go. This will help you navigate your camera regardless of whether it's a smart phone or a point-and-shoot DSLR. Whatever the case may be, become familiar with your equipment is going to make sure you're confident to take the best travel photos possible.
Ad. Article continues below.
7. Have fun
This is the most important tip of all. Have fun! Whatever your subject matter is, make sure you have fun capturing it, because these are going to be memories that you look back on in the future and tell your family and friends back home about.
Do you have any tips about how to improve your travel photos? Let us know about them in the comments section below.