Senior Australian of the Year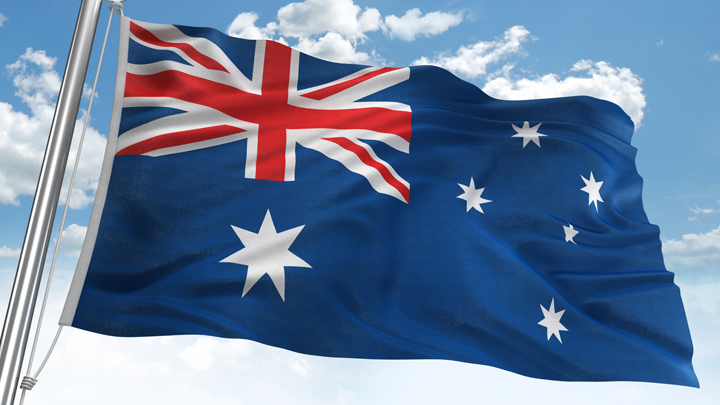 Senior Australian of the Year
As Australia Day draws near, we learn each States nominations for Australian of the Year, Senior Australian of the Year, Young Australian of the Year and Australia's local hero. Among the nominations for Australian of the year are two of my favourite women, Debra Lee Furness and Hettie Johnson, but it is the Senior Australians of the Year who caught my attention. Let me share the nominees with you.

Eddie Robertson, Elder and community leader
Northern Territory
Ad. Article continues below.
A peacemaker, statesman and strong family man, Eddie Jampijinpa Robertson has been an inspirational and dedicated member of the Yuendumu community and the wider Warlpiri and Central Australian communities throughout his long lifetime. A respected elder, Eddie holds positions on many boards and is currently Chairperson of the Warlpiri Youth Development Aboriginal Corporation. Eddie's critical role addressing chronic petrol sniffing in Yuendumu continues to help save the lives of a generation of young people. In his challenging role as Indigenous Engagement Officer for the Department of Prime Minister and Cabinet, Eddie moves easily between two cultures. Yuendumu's longest serving Mayor and a founding member of the Yuendumu Baptist Church, Eddie inspires his community, convening sporting events, supporting youth at risk and providing cultural mentoring. A leader willing to work with everyone, renowned for his ability to broker sound compromises, mediate conflict and lead by example, Eddie has an enduring commitment to improve the lives of the members of his community.

Fred Hyde AM Philanthropist
Queensland
While most people slow down when they retire, 94 year old Fred Hyde has devoted the last three decades and all of his resources – personal, physical and financial – to rescuing and educating abandoned children in Bangladesh. A World War II veteran, Fred has spent his life working hard to help others. After seeing the plight of children left orphaned after a tidal wave on Bhola Island in 1970, Fred later sold his house and poured all his savings into his not-for-profit organisation, Co-operation in Development. Since 1991, Fred has built 45 schools, five kindergartens and teacher training facilities for 165 teachers – and at present has 12,000 children attending Co-operation in Development schools. A humble but awe-inspiring leader, role model and mentor to many, Fred who may well be Australia's oldest charity worker, continues to spend six months of every year in Bangladesh, directing projects that touch the lives of countless people.  
Ad. Article continues below.

Jackie French Author
New South Wales
Living in a shed and needing to register her car, Jackie French wrote her first children's book, Rainstones, in 1991. While her editor said it was the messiest, worst spelt manuscript ever received, the book was shortlisted for Children's Book of the Year and Jackie's career as a best-selling author began. One of the few writers to win both literary and children's choice awards, Jackie has published 140 books in 32 languages and received more than 60 literary prizes for beloved children's classics such as Diary of a Wombat. Overcoming dyslexia herself, Jackie is a tireless advocate for children with learning difficulties. As the current national Children's Laureate, Jackie is travelling the country to promote literacy and share the transformational power of reading, creativity and story-telling in the lives of young Australians. Passionate about the conservation of wildlife and our planet, Jackie is also a director of The Wombat Foundation that raises funds for research into the preservation of the endangered northern hairy nosed wombat.
Ad. Article continues below.

Sandra Mahlberg Humanitarian and volunteer
Australian Capital Territory
Opening her heart and her home to sick children, Sandra Mahlberg is the ACT coordinator for Rotary Oceania Medical Aid for Children (ROMAC), a volunteer organisation that helps children from developing countries afflicted with severe medical conditions. Sandra sources funding for accommodation and transport to and from Australia, draws on her wide network to seek voluntary contributions from surgeons and hospitals and coordinates the post-operative, pastoral care and selection of children who need corrective surgery for life-threatening but treatable conditions. She works tirelessly through the National ROMAC committee and with the ACT Government to bring children to Australia from countries including China, East Timor, Fiji, Vanuatu and Solomon Islands – and she does this while maintaining her full time nursing job at Calvary Hospital. Since 2006, Sandra has hosted 15 children and their guardians in her home, supporting them for up to a year at a time. Putting service before self, Sandra's commitment to humanitarian endeavour is changing lives and is reinforcing Australia's reputation as a caring society.
Ad. Article continues below.

Professor Sam Berkovic AC Neurologist
Victoria
One of the world's most respected neurologists, Professor Sam Berkovic's seminal research has revolutionised understanding and approaches to human epilepsy. Sam's original and meticulous research over 25 years has transformed diagnosis, enabled accurate genetic counselling and significantly improved treatment for patients. Sam's work established the connection between genetics and epilepsy, with major global efforts now focused on gene discovery and understanding how genetic abnormalities cause seizures. Recognised at the highest international level, Sam has published more than 400 peer-reviewed articles relating to epilepsy and genetics; these have been cited in scientific publications more than 25,000 times. He is admired for his careful mentorship of young specialists, his leadership in building the Comprehensive Epilepsy Program at Austin Health, his work chairing international committees and his skill as a teacher and communicator. Sam leads his field with wisdom, intellect and skill and his research has put Australia at the forefront of global research into epilepsy while improving the lives of people around the globe.  
Ad. Article continues below.

Professor Henry Reynolds Historian
Tasmania
A pioneering historian, Henry Reynolds is considered one of the nation's leading authorities on the history of Australia's Indigenous people.  Henry's seminal book, The Other Side of the Frontier, published in 1981, was the first to see history from an Aboriginal perspective. An outspoken public intellectual, Henry was the first academic historian to champion Aboriginal land rights. Fighting for reconciliation at a time when it was not popular, Henry was not deterred by the backlash and his courage, tenacity and commitment inspired a generation of Aboriginal and white Australian activists to persevere in their campaign for Aboriginal land and other rights. Henry's oral history project in the 1970s connected him with Eddie Mabo and greatly contributed to the High Court's recognition of land rights. Henry's 20-plus books have not only won a string of awards, they have encouraged young historians to embrace Aboriginal history, have enriched the nation's understanding of our past and have pointed the way to a better future.
Ad. Article continues below.

John Swan Musician and volunteer
South Australia
An Australian rock legend, John 'Swanee' Swan joined the Australian music scene when he was just 14 years old, performing first as a drummer, then as a singer with many of the nation's iconic bands and as a successful solo artist. After living the rock and roll lifestyle for decades, Swanee, as he is affectionately known, chose to clean up his act in 2000, and now helps young musicians to focus on creativity without drugs and alcohol. John's generosity of spirit is as legendary as his voice. Twice a week, John rolls up his sleeves to help homeless people at his local Salvation Army, sourcing the food which he serves to people in need. He is an ambassador for Ovarian Cancer SA and also a member of Music Matters which involves visiting hospitals to perform and bring joy to terminally-ill patients. John donates his time to perform at countless fundraising balls, also raising money for kids who need lifesaving surgery. He is co-founder of the Autism Music Fund and supports the Swags for the Homeless charity which helps people who are sleeping rough. Giving so much, John expects nothing in return.
Ad. Article continues below.

Graham Mabury OAM Radio presenter and social justice leader
Western Australia
For 33 years, Graham Mabury was a light in the darkness for hundreds of thousands of radio listeners in Perth. As the host of Radio 6PR's popular Nightline program, 67 year old Graham was more than a voice across the airwaves, going above and beyond the call of duty to provide companionship and compassion, entertainment and encouragement for people from all walks of life. In 1986, Graham established Lifeline WA in response to community need for counselling services. From humble beginnings with just a couple of off-air counsellors in the 6PR building, Lifeline has since evolved into a 24-hour counselling and support service which reaches out to thousands of people in need.  A pastor with the Mt Pleasant Baptist Church and patron of many charities, Graham is an advocate for social justice, helping the homeless, mentally ill and the lonely.  Graham has worked with homeless young people, designed and implemented youth rehabilitation programs, directed major musical productions and charity fundraisers and has received many awards for his outstanding public service. 
What an amazing group of people with such diversified careers and backgrounds, yet each one in their own unique way makes a difference to our country. It is fascinating to learn that someone like John Swan, known by most of us as "only" a musician, is so involved in his community. I know of Graham Mabury, Jackie French and Fred Hyde, but I'm afraid I was ignorant of the wonderful work of Eddie Robertson, Sandra Mahlberg, Professors Berkovic and Reynolds – what a giving group we baby boomers are.
Have you personal experience of the work of any of these wonderful Senior Australians of Year nominees? Please tell us what you know about them.