Senators wants shark nets dumped but senators warn of deadly impact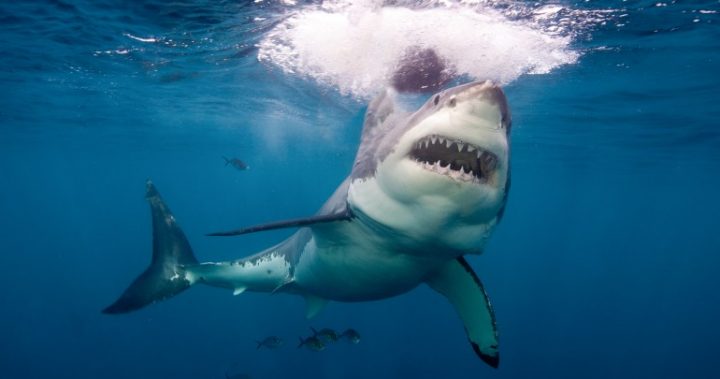 Australia is known to have some of the most beautiful beaches in the world.
But in the back of many people's minds as they enjoy the ocean is the thought of what would happen if there was a shark lurking in the depths.
Now, changes proposed by a senate committee mean that that worry could get a little more real.
Previously, swimmers in Queensland and New South Wales have had shark nets to protect them from great whites, bull sharks and white pointers, making the risk of a shark attack very low.
But a senate inquiry into shark deterrent strategies has now recommended that the two states get rid of the nets and replace them with eco-friendly drumlines that allow crews to save and tag sharks, and bring in more funding for personal deterrent devices to be worn by swimmers, as used in Western Australia.
Ad. Article continues below.
The senate committee wants the government to work with groups such as surging organisations to "encourage water users to take all reasonable steps to reduce the probability of being involved in a shark bit incident".
The committee said it was concerned that the measures currently being in some areas were lethal to sharks and resulted capture of other marine life, in contravention to Australian government support of international shark protection agreements.
But the recommendations have sparked a heated debate among senators. In Queensland alone, the nets have been up for more than 50 years and have proved to be an effective solution with only one shark fatality.
Greens Senator Peter Whish-Wilson, who chaired the inquiry, celebrated the finding.
"[The] hodge-podge of policies around the country is guided by politics, rather than by evidence and consultation," he told the Sydney Morning Herald.
Ad. Article continues below.
But Liberal Senator Ian Macdonald from Queensland said that removing the nets would cause the tourism industry to suffer.
"They've worked over a long period of time," he said, according to The Australian.
"There's no substantial diminishment in shark numbers, they're not endangered in spite of what they'll be saying.
"As someone who represents the state of Queensland … one of our great assets is our beaches and the ability to go swimming. That's being eroded by actions of a minority more interested in the safety of some animals than in human lives … Human lives to me are."
And Liberal Senator Jonathon Duniam from Tasmania told The Australian the senate inquiry had been "sadly been driven by ¬environmental ideology rather than a fundamental concern for public safety".
Ad. Article continues below.
"Coalition senators share some of the concerns raised about existing methods but cannot agree with a wholesale removal of current measures without first being satisfied that the public would not be exposed to greater risk."
Labour senators supported the move, however, telling The Australian that "advancements such as smart drumlines and non-¬lethal shark mitigation and deterrent measures are steps in the right direction and states should be encouraged to use new technology and approaches wherever possible".
Read More: The best ways to avoid shark attacks this summer 
What do you think of the senate inquiries recommendation? Would you feel safe swimming without the shark nets?