Senator defends his "offensive" tweet hours after reporter's death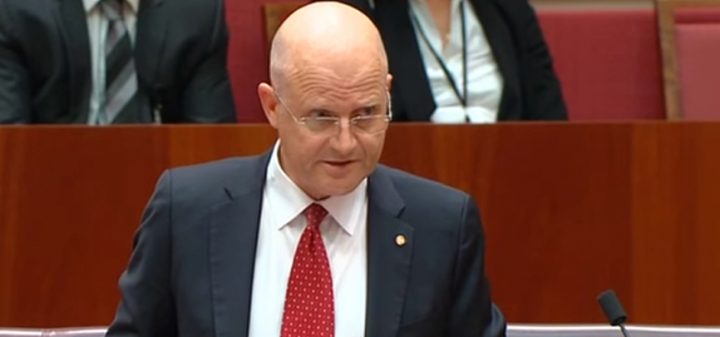 After the news that reporter Rebecca Wilson lost her battle with breast cancer, the outpouring of support for her friends and family poured out over social media. However, a tweet that many of labelled as "disgusting" and "disrespectful" by NSW Liberal Democratic Party Senator David Leyonhjelm have forced him to defend his action amid a media backlash.
Ad. Article continues below.
David's tweet, which was posted moments after her death was announced, said: "Doubt there'll be many #WSW [Western Sydney Wanderers] fans at Rebecca Wilson's funeral #innocentlivesdamaged." David is referring to Rebecca's public naming of some fans that were allegedly on the Football Federation Australia's banned list for bad behaviour.
Some would argue that it wasn't the time or the place and the backlash on the Senator have been large. Some Twitter users claiming that it was "a low thing to say" and that David should "Have a little respect". Many others believed it was "incredibly poor conduct from a public figure" and "Embarrassing." One Twitter user even just tweeted "You're a scumbag, mate."
David has come to the defence of his actions in a statement to the press. In the statement, David said, "Death does not suddenly absolve us of what we did when we were alive.
"Western Sydney Wanderers fans never forgot Wilson's failure to check facts or shabby treatment… I do not expect them to attend her funeral. If you think that's offensive, you need to get out more."
What do you think? Should David have kept his feelings to himself for the time being or was he doing what he thought was right?