Senate shocker could see more heads roll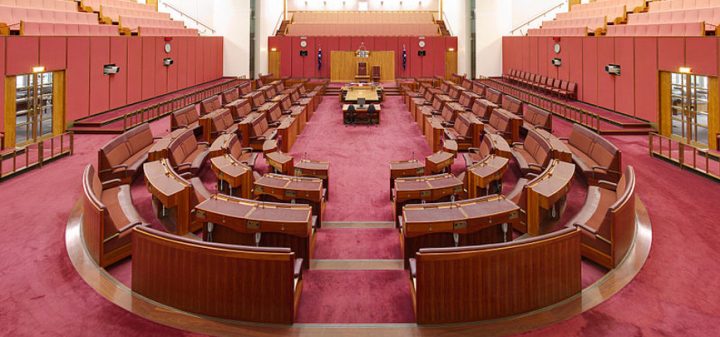 When the Senate gathered together to discuss legislation, it wasn't thinking that it would have to be discussing one of its own. However, after acting on some legal advice, it's been discovered that Family First Senator Bob Day allegedly conned the government.
Ad. Article continues below.
According to the ABC, the Senate is "likely" going to be out of session at least until the end of the year while the Government and the High Court decides what to do. Whatever the decision of the High Court it could harshly affect other current members of the Senate and how parties choose who will be elected in the future.
Labor and the Government both agree to refer Bob Day's matter to the court. The main issue, in this case, is the fact that Day owned the building that the Commonwealth was leasing for his office space. Even though Mr Day sold the office to associates, but he also backed the loan that those associates used to purchase the building creating a possible constitutional breach.
Dean of the University of New South Wales Law School George Williams told the ABC, "Given the possibility for many members to have indirect arrangements with the Commonwealth, I think there may be others who would wonder just how far this can go". Mr Williams then added, ""The parties will be keeping a very close look on it because it will affect the sort of candidates they can run at future elections."
As the heat grew in the background of this case, Mr Day suddenly resigned from his Senate post yesterday. In his statement, Mr Day said "Accordingly, I have today tendered my resignation to the president of the Senate effective immediately. It has been an honour and a privilege to serve as a senator for South Australia, and I am sorry it has ended this way."
With this matter far from over, what do you think about the situation? Should the government have acted quicker? What do you think the fallout will be?