Seeing retirement in a new light: How to work longer and get that job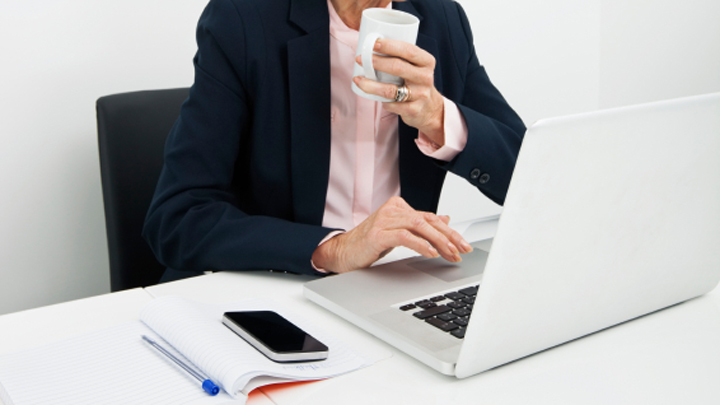 The lucky ones retire early – isn't that what people say? The sooner you get out, the more time you have for the things you want and the people you love, free from the pressures of work and career. It's good for your health too, living without the stress of a job.
Although this is a common perspective, it's not as prevalent as it once was. A growing number of Australians are beginning to see retirement in a new light. Mounting evidence suggests that staying at work longer has significant health benefits, and it's now being suggested that putting off retirement leads to longer life.
But there's another reason people are putting off retirement. Tough economic conditions often mean that holding a job into one's 60s, or even into one's 70s, is not a lifestyle choice so much as a necessity.
Does this mean that older candidates—especially those who may have been recently outplaced—are always fighting an uphill battle against young, tech-savvy job hunters? Not necessarily. Today's companies are finding new reasons to put seasoned candidates on the payroll.
That's because companies are learning from experience the true value of, well, experience. In recent years, many young professionals have been promoted into management or executive positions, despite lacking the full range of life skills that make people effective at senior levels.
Ad. Article continues below.
The skyrocketing popularity of executive coaching is but one indication of this. History is another. In the mid 1980s, many Australian companies hired MBAs fresh from university, started them off at management positions. Academically they were well-equipped. Intellectually they were strong. But they lacked the grey hair and wisdom that comes from starting at the ground floor, putting in the hard yards, and learning how business really works. As recessions hit, many of these companies felt ill-equipped. They saw the disadvantage of not having grey hair in their ranks—people who know how to manage, sell or motivate in tough markets.
Today, companies are once again looking to round out their teams with experienced leaders. They want someone who will be seen as a positive role model, whether in a permanent or contract role.
Companies also want someone with work ethic—an area in which older candidates can often differentiate themselves. There's plenty of talk about the disadvantages of growing up before the information age—but what about the advantages? Older professionals embody a work ethic that is worth more today precisely because it is less common. They turn up on time, commit to the job, and put in the hours. Their maturity helps them understand peers and colleagues, and to know how to treat people. These are qualities, which, unlike coding or social networking, cannot be learned except through real world experience.
So, what does this mean for the older job seeker? How can seasoned professionals create new career opportunities later in life?
Stay fit and look fit.
Your experience is only valuable if you're healthy enough to apply it. Looking and feeling great sends potential employers a clear message: Not only are you experienced, you're fit to stay on top of things today.
Ad. Article continues below.
Stay current.
Know what's going on in the world of business. Be aware of which industries are expanding and which are contracting. Bring your relevant skills and qualifications up to date before being asked. Find out what you're missing and go after it. Computer literacy is especially important, since most of your competition has grown up on technology.
Hone your matchmaking skills.
As you research job opportunities, look for companies who hire on ability to contribute. If it seems like a good match, prepare a special pitch just for them, including a cleverly written resumé and covering letter.
Ad. Article continues below.
Do a fresh, honest round of self-appraisal.
What skills and abilities are you selling? How can you demonstrate what you've achieved? Do you want full-time, part-time or contract work? Are you tied to a particular location? Many organisations struggle to fill roles in specific locations. This is an opportunity to compete.
Network.
A LinkedIn profile is now essential for any job seeker. It also pays to join industry groups, get involved, and talk to consultants. If you've been ignoring contract roles, perhaps you should reconsider. Many companies try before they buy—and even if a contract role doesn't lead to a permanent role, it will almost certainly broaden your network.
Entering The New Age
Ad. Article continues below.
I myself am a professional over 60 – one whose client group seems to be getting younger all the time. The best advice I have for the over 60 job seeker, in addition to the points listed above, is this: Don't apologise for your age. Be aware that with age comes diversity of experience, and a wisdom that makes you desirable to employers.
Like anybody, you have a set of selling points to work with. All you need is the right planning, the right tools, the energy and persistence to sell yourself. People are living longer and performing better. The typical retirement age of 55-65 is not the career cutoff point it used to be. For many people, it's becoming the age when career is more exciting and vital than ever.
Have you considered these things before in your pursuit for work in your 60s? Have you faced discrimination at all? Tell us below.