SEE YOU IN COURT: Trump's tweet rage over latest travel ban blow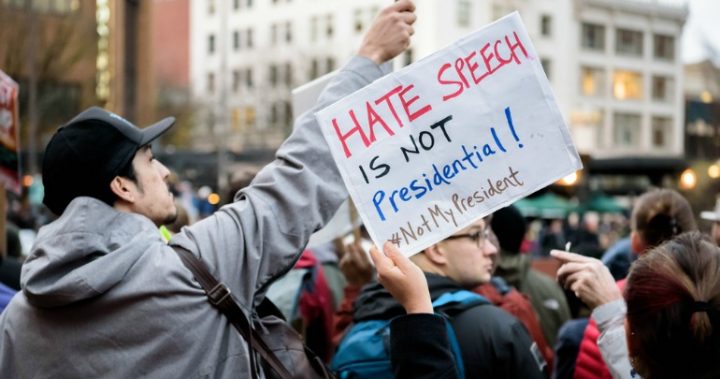 A US court has just dealt another blow to Donald Trump's travel ban plan, and the billionaire politician sure doesn't like it.
This was Trump's response, tweeted, of course:
SEE YOU IN COURT, THE SECURITY OF OUR NATION IS AT STAKE!

— Donald J. Trump (@realDonaldTrump) February 9, 2017
The Associated Press reports that a federal appeals court has refused to block a lower court ruling that suspended the travel ban on people from seven Muslim-majority countries.
Ad. Article continues below.
AP says the federal appeals court judges rejected the White House's claim that the court didn't have authority to review a president's executive order, with the judges saying that such a suggestion "runs contrary to the fundamental structure of our constitutional democracy."
The ban hasn't been functioning since last week, when another court put a temporary restraining order on it while some states sued over Trump's plan because they're worried a travel block will hurt both people and businesses.
But Trump argues that the ban is designed not to discriminate against Muslims but to protect the US from terror attacks.
The White House could now appeal to the Supreme Court, but there's currently a vacancy there and no guarantee Trump's nominee for the spot, Neil Gorsuch, would be confirmed in time so hear such a case, reports say.
Jay Inslee, the governor of Washington, one of the states that sued over the ban, had a quick response for Trump's tweeted threat of further court action.
Ad. Article continues below.
"Mr President, we just saw you in court, and we beat you," he says.
We've seen how the temporary restraining order has helped reunite families and allowed people to come home and do their jobs. pic.twitter.com/8c9nsCvkoL

— Governor Jay Inslee (@GovInslee) February 10, 2017