See the pictures of Prince Philip receiving his Australian knighthood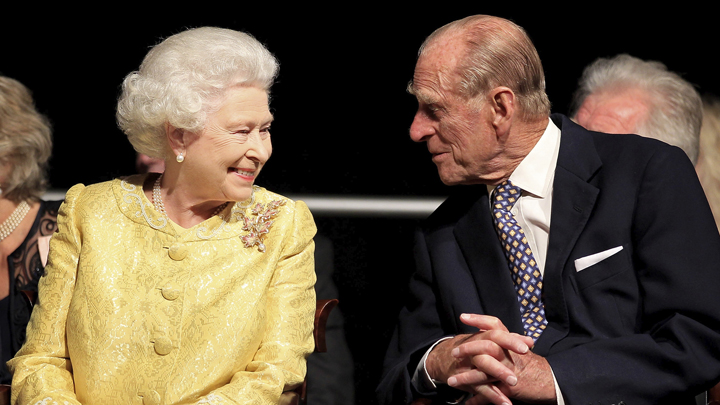 On Australia Day this year, many Australians were shocked at the announcement of Prince Philip's knighthood by Tony Abbott. The controversial decision was later conceded by the PM to have been a "captain's call".
And today, Queen Elizabeth II has presented her husband with an insignia of his Australian knighthood. According to the ABC, the knighthood recognises the 93-year-old Duke of Edinburgh's long service to the British monarchy and the Commonwealth, adding: "He has served Australia with distinction and is patron of over 800 organisations".
The ceremony for Prince Philip was held at Windsor Castle and was attended by Australian High Commissioner Alexander Downer.
Prince Philip's citation said: "For three-quarters of a century, Prince Philip has served the Crown, and the wider Commonwealth. He served originally as an officer in the Royal Navy and then as a member of the Royal Family."
Many government members were shocked by the choice in January to announce the sole knighthood this year, and The Guardian labelled it "bizarre" to award the nation's highest honour to "an ageing aristocrat most remembered in this country for asking an Indigenous Australian, on a 2002 visit, 'Do you still throw spears at each other?'"
Ad. Article continues below.
It was even more shocking because just the day before, Tony Abbott was commended for honouring Rosie Batty, a domestic violence survivor and campaigner, the Australian of the Year award. Not 24 hours later, he had confidently told the nation he had given a knighthood to Prince Philip.
No one realised that a non-Australian could even receive a knighthood, but they can. The decision led to low approval ratings for the PM and even a spill notion which was nipped in the bud.
BBC reports that this latest accolade is just one of dozens of awards received by Prince Philip, who is already a Knight of the Order of the Elephant in Denmark, a Royal Chief of the Order of Logohu in Papua New Guinea, and a Knight Grand Cross of the Order of the Netherlands Lion.
Check out the photos below and tell us, what do you think Prince Philip was thinking when he received this award? 
Ad. Article continues below.