See the massive crash on Tour de France that halted the race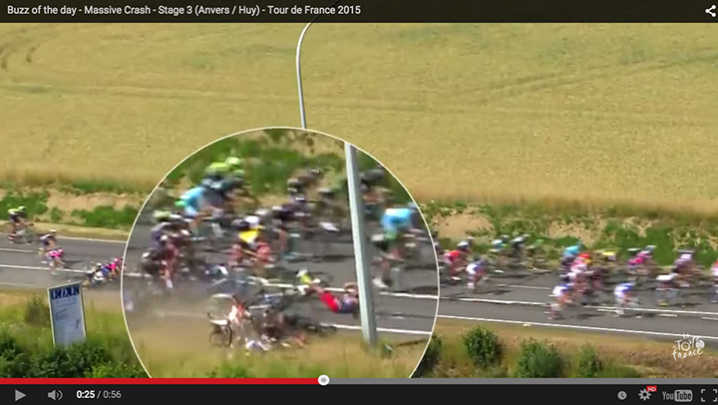 Whether you enjoy the Tour De France or not, this crash is all anyone who has been watching it this week can talk about.
Ad. Article continues below.
It is round three in the competition that is keeping half the Starts at 60 office up later at night than we all like and this crash on Monday France time got us all talking. Now the footage is available for all to see.
According to Yahoo News, approximately 20 riders were involved in a massive crash at Stage 3 of the Tour de France in Belgium on Monday, causing organisers to temporarily put a halt to the race.
Video shows the cyclists on a flat, straight and slightly downhill part of the road, travelling at high speeds with just under 37 miles of the stage remaining. The cyclists were making pack moves, and in doing so, one rider has clipped the wheel of a fellow cyclist who has gone down. Then it is like dominoes, with bikes and people falling down everywhere coming to complete halts from the speed of 50 mph.
Sadly, according to news reports, six riders were forced to pull out of the race.