Sea sickness: What's going on with our cruise ships?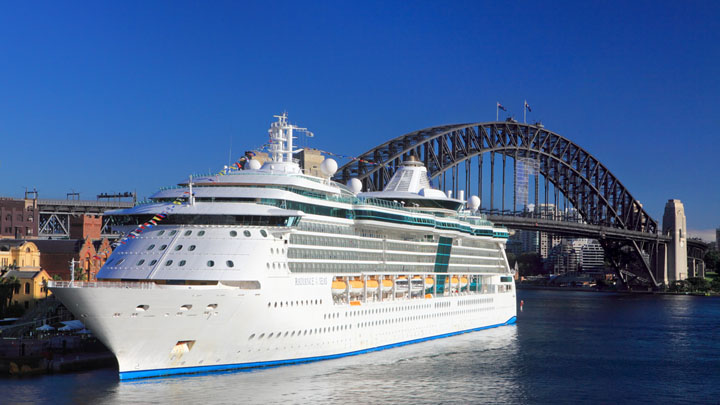 As yet another cruise ship is about to arrive into dock with multiple passengers onboard suffering from gastro, we have to ask ourselves: what is going on with our cruise ships?
It's meant to be a relaxing holiday however that sounds far from the reality by the sounds of things. Reports from P&O's Pacific Eden, due to dock in Sydney today, are that multiple passengers are suffering from gastroenteritis. What's more is this comes less than two weeks after Royal Caribbean's Explorer of the Seas had a total of 182 passengers out of the 3566 on board struck down by the stomach bug.
Why does this keep happening? It's more than disappointing for passengers who want to be assured they won't get sick. So who is to blame? Cruisers or cruiseliners?
According to P&O, they deny there's a problem on board the soon-to-dock ship.
The Sydney Morning Herald has reported the vessel has been accused of being a "floating disaster" and some passengers are seeking a refund. A number of passengers have contacted the Herald, claiming a norovirus gastrointestinal outbreak has affected a large number of passengers.
Ad. Article continues below.
However a spokeswoman for P&O disputes the allegations. She said only 11 out of 1500 passengers aboard are ill, including five who were in isolation on Saturday.
This news comes as it was revealed the departure of the cruise ship from Sydney on December 16 was delayed three to four hours to allow the crew to sanitise the ship after an outbreak of gastro on the previous trip.
It just seems as if the measures being taken to prevent norovirus are not working… but is it the passengers who need to be more vigilant? It's definitely something potential cruisers may be wondering.
Tell us, have you ever fallen ill on a cruise? What happened and what do you think it was caused by?