Scott Morrison's vision for the future of Australia does not involve you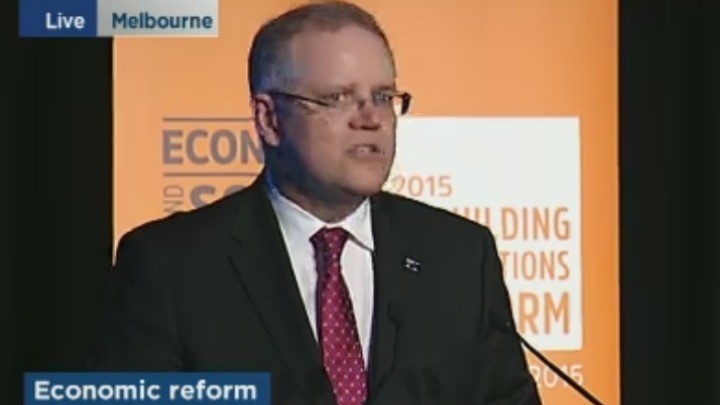 The Prime Minister and Treasurer have delivered strong, fist-pumping speeches at the Rebuilding Foundations for Reform conference about the future of Australia's economy and the almighty overhaul we can expect from the impending reform of our economy.
Scott Morrison has emphasised that no decisions have been made on the "features" of reform, but here at Starts at 60, we're deeply concerned that the main focus of the plan will leave older Australians out in the cold.
One thing is clear: the Treasurer and his boss expect Australians to work and the entire tax system will conspire to make them want to do so.
"We want to see more people in the workforce," said Mr Morrison, adding that a modern and collaborative workforce was the way of the future.
"The best form of welfare for those able to work is a job," he said.
Ad. Article continues below.
His words echoed those of Malcolm Turnbull, who used the forum to present his vision for Australia's economy.
"We need to explain that every vessel, every sinew of out government's policy is designed to deliver better jobs and better opportunities," said Mr Turnbull.
Well, there is one small problem with that, as this Tweet so elegantly sums it up:
Cost of living is bleeding the 99% dry. Those on pensions don't or can't work. Their only hope is an increase in the pension. #auspol

— peacemaker (@P34C3_M4K3R) November 5, 2015
Ad. Article continues below.
In other words, what happens to those who face discrimination, health problems, have other responsibilities or who simply don't want to work, having "done their time"?
Over the course of the morning, older Australians were mentioned just once, in passing, when the treasurer was describing the challenges of the modern tax system (you got it, "the ageing population").
Mr Morrison outlined what he described as the "apps" for future economic growth, such as competition reform and productivity, with no acknowledgement of the fears and concerns of older Australians, such as the spiralling cost of living, a potential increase of the GST and whether our pensions will be increased sufficiently to cover these costs.
Let's talk: Do you feel left out of the picture on economic reform? Does the government's focus on "hard working Australians" concern you?