Scott Morrison unleashes on radio before being schooled by host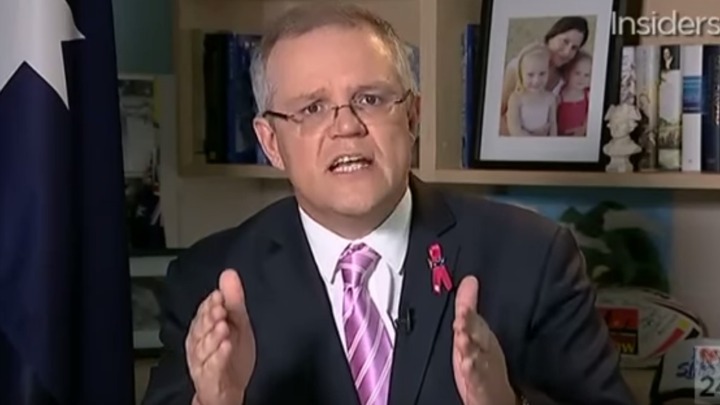 Treasurer Scott Morrison unleashed on 2GB radio host Ray Hadley over the performance of politicians but did not manage to get out of the interview without getting "schooled" by the outspoken radio host alleging federal politics is populated by "bludgers and leaners".
In the heated interview, Mr Morrison said Mr Hadley was hurling misleading slurs and taking cheap shots, insisting the 27 sitting days of Parliament left in 2016 was not a sufficient indicator of all the work MPs do.
Hadley said Mr Morrison was "defending the indefensible", reports SMH.
Hadley said, "You might work every single day but I'm sure the bludgers and leaners inside the federal Parliament who are delighted to go home every Thursday, have a long weekend, then come back on Sunday night or Monday morning."
Mr Morrison continued to defend himself and his parliamentary colleagues, saying they work in their electorates and on legislation throughout the week, often clocking up 60 to 70 hours.
Ad. Article continues below.
The interview took a turn for the worse when the Treasurer compared politicians' less prominent work with the preparation he does when not on air.
"The Parliament will sit as often as necessary to pass the legislation," Mr Morrison assured.
"Well, you've got plenty of spare time to do that!" Hadley sent back.
"Well, again, Ray. I think that's a bit cheap, mate. You know plenty of politicians and you know they work hard and we do work hard, just like when you're off air…you don't work just the three hours you're on air all day. Outside of those three hours, you work really hard."
Hadley replied: "Listen, don't drag me into it. I'm not paid by the public, you are! Don't drag me into it. I get paid by how successful I am and I've been successful over a long period of time."
Ad. Article continues below.
"You have," Mr Morrison backed down.
"So don't try and compare me with you. I was here at four o'clock this morning, I'll finish at about half past six tonight, for your information," the radio host replied.
"We all work hard, Ray," Mr Morrison then said.
Did Morrison deserve that on radio?