Schappelle is cashing in on her past crime. What do you think?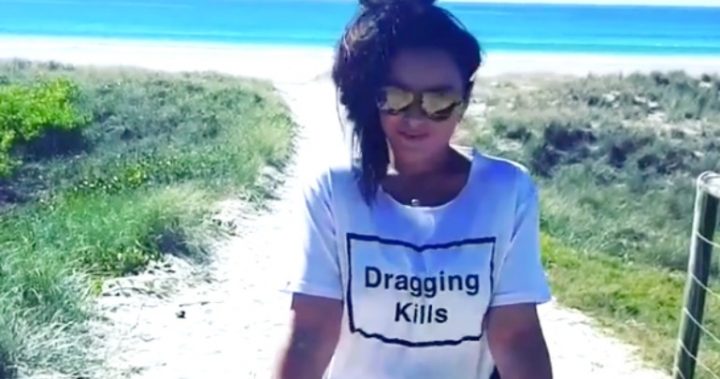 It's not entirely unexpected that some businesses would approach Schappelle Corby thanks to her notoriety, but there are many that will think this goes too far, and is in bad taste, given the circumstances.
After being convicted of smuggling cannabis into Indonesia in her boogie board bag, and being sentenced to 20 years in prison, she only returned to Australia this year, after serving nine years.
While she has been mostly in hiding from the public, she's been keeping social with social media… and has already gained over 202,000 followers on Instagram.
In the past she's posted a video of  her singing, on her birthday, and several images of her enjoying the great outdoors in Queensland.
Today Corby has posted on social media an animated image of herself with a boogie board, thanking Drag for the item and saying she was looking forward to getting back in the water.
Ad. Article continues below.
Yes, that's right… A boogie board. The very item used to smuggle 4kgs of marijuana that resulted in her harsh sentence, despite claims of innocence. 
She wrote in the post: Thanks to the guys at Drag @dragboardco for thinking of me & seeing me as a fellow body boarder. Hooking me up with the @sam.bennett_pro model. Looking forward to getting back in the water when this leg of mine is restored.
Ad. Article continues below.
What do you think? Bad taste or smart thinking, from the companies point of view?