SBS stalwart Lee Lin Chin announced as Eurovision spokeswoman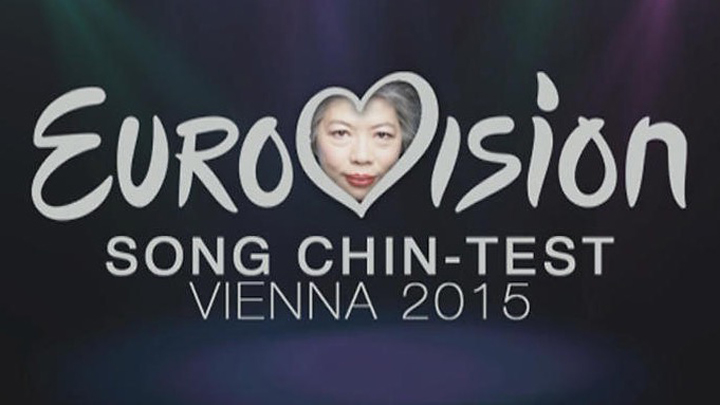 Tune into SBS World News any time over the last 23 years and Lee Lin Chin, the eccentric Indonesian-Chinese newsreader, will be there. She's a comforting face, and has become something of a national treasure of the last few years. And happily, she has been announced as our spokeswoman for the Eurovision Song Contest, to be held in Vienna this weekend.
SBS announced the news and said "honestly, did you think anyone else was up to the task?"
Lee Lin will deliver the scores on behalf of Australia and announcing the countries we have voted for.
When asked about her appointment to the coveted role, the esteemed and revered Lee Lin Chin said, "I'm not worried about being up early, I'll just have to take a break from the clubs for 20 minutes".
She also prepared the following statement:
Ad. Article continues below.
"Since I'm announcing my candidacy for the 2016 Gold Logie, I'm very excited. 195 million people watch Eurovision every year and if even just 10 million of those buy TV Week I'll have it in the bag. As SBS's most recognisable personality I couldn't say no to such an opportunity. I'm the obvious choice – not only have I been to Europe but I also listen to music from time to time".
How hilarious.
For the first time in Eurovision's history, Australia will compete in the contest, with Australian Idol winner Guy Sebastian giving it his all for us. It also marks the first time that Lee Lin Chin will be on the international stage, and hopefully won't be the last.
To celebrate her fabulousness and to get prepared for the biggest song contest of the year, here's some of our favourite Lee Lin Chin moments:
Ad. Article continues below.
Just decided to win the gold next year, I deserve it #TVWEEKLogies

— Lee Lin Chin (@LeeLinChinSBS) May 3, 2015
For those asking I'm not nominated tonight. I don't read the news for awards, I do it for the money, fame & babes #tvweeklogie

— Lee Lin Chin (@LeeLinChinSBS) May 3, 2015
Ad. Article continues below.
Will she win the 2016 Gold Logie? Are you going to watch Eurovision? Will Guy win it for Australia?
Image source: SBS