Say goodbye to the poll booth: The big changes coming to your next election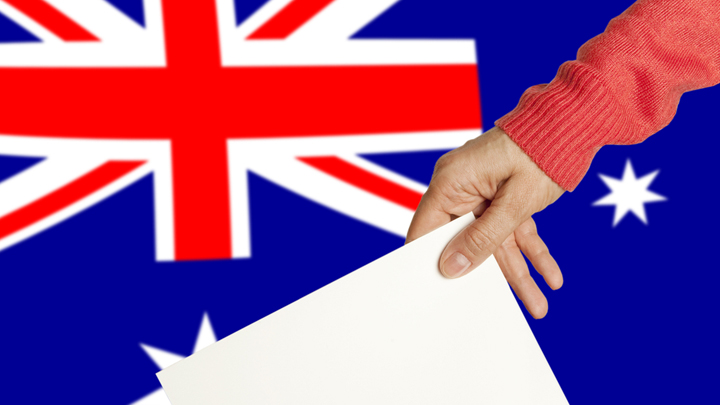 It's something that has perplexed voters for years. As a country with compulsory voting in elections for everyone over 18, we have left our practises back in the last century – we still line up at a poll booth and vote for our preferred candidate. This sounds easy but what about the thousands of Australians every year who can't vote at a polling booth for a multitude of reasons? A postal vote isn't exactly the most reliable kind of delivery anymore.
The answer is simple: we need electronic voting. And while this type of collation of votes has been used in the past for vision impaired people, it is now being trialled in the next Queensland election.
According to QLD deputy premier Jackie Trad, the sunshine state will be the first in the country to trial electronic voting at the 2016 council elections.
"We will be trialling – in a small way – electronic voting at the upcoming council elections in March 2016," Ms Trad said.
"It is something that has been on the books – in terms of a trial – for some time.
Ad. Article continues below.
"And we are hoping that it might be a good mechanism for people – particularly for people who are impaired – to have their vote cast before election day", said Ms Trad.
A survey of 3700 people found that 31 per cent of voters would already prefer to vote on the internet.
"Fifty-seven per cent of respondents would prefer to keep voting at a polling booth, whilst 31 per cent would prefer to vote via the internet in the future," the survey found, reports Brisbane Times.
So if QLD is trialling online voting and it's successful, what are the risks? Paul Williams, Senior Lecturer in Politics at Griffith University told 4BC, "Basically when it comes down to voting, to give people equal access you gotta go to the lowest common denominator and give people something that works, that's reliable and of course, government's like things that are cheap".
"There are still great fears about corruption and about people hacking the system.
"We all know that in the digital age that as soon as we come up with a new technology, a new app or whatever it is, there'll be some way that some nefarious force will be able to corrupt that".
Ad. Article continues below.
So take our poll today and tell us why you selected your answer below.
[polldaddy poll=9149692]