SAS readers share their memories of Granville rail disaster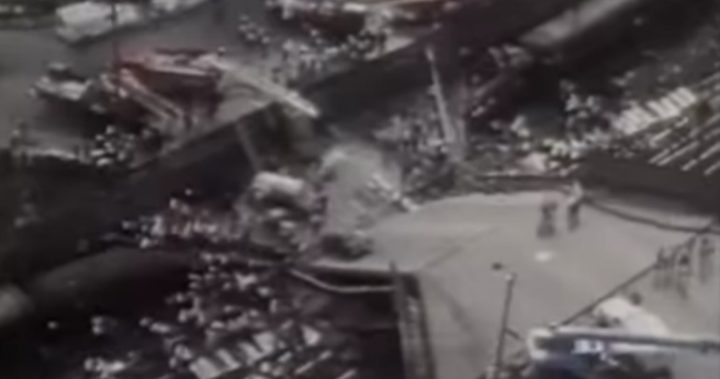 The morning of Tuesday, January 18 1977  has remained fresh in the minds of many Australians for the past 40 years.
On that morning, hundreds of people boarded a train, as they would have most days and headed to their jobs or went above their day, not knowing that it would change their life forever.
As the train packed with morning commuters approached the Granville railway station, it derailed and hit the supports of an overhead bridge.
The first loco and the first two carriages were clear of the bridge, which collapsed onto the third and fourth carriages – killing half the passengers inside instantly.
In total, 83 people were killed and hundreds more were injured. 
Ad. Article continues below.
Among the thousands of people affected – including the families and friends of those killed, people who were on the train that day and first responders – are several of our Starts at 60 readers. 
These readers have shared their stories with us, and to commemorate the 40th anniversary of this tragedy, we'd like to share them with you.
Susan Raines was among those travelling on the train that day.
She was on the first carriage, which was torn from the others and broke open after colliding with a severed mast.
Ad. Article continues below.
"I was one of the lucky ones," she said.
"No serious wounds, but lots of cuts and bruises. I had a train seat land on top on me and have suffered from back and neck problems ever since."
Wanda Gliva and her husband were on the train also.
"We were in the 6th carriage, so were ok," she said.
"A friend of ours was lucky to have missed the train that day.
Ad. Article continues below.
"It felt to me that the train was travelling very fast and I felt the derailment. I believe we were lucky to have survived this tragedy."
While some of our SAS community walked away unharmed from the tragedy, many lost family, friends and work colleagues that day.
Ann Ryan lost her cousin that day.
"My cousin was on that train," she said.
"RIP Jill, gone but never forgotten."
Ad. Article continues below.
Karen Varsanis lost her brother in the tragedy.
"I lost an amazing 22 year old brother and watched as siblings and parents anguished with grief," she said.
"I live with guilt as I was supposed to be on that train but changed my mind."
Kaye Winter also lost his brother at Granville.
Wendy McKnight lost friends in the tragedy, she regularly caught the train but didn't that fateful day.
Ad. Article continues below.
"I was home on holidays caring for my baby boy and thinking how I used to catch that train every morning. We played cards we laughed we were young and happy." she said.
"I still grieve for the friends that lost their lives that dreadful day. Just devastating for their families."
Yvonne Morris remembers the day well.
"I lost friends and work colleagues on this train crash," she said.
"I actually drove over the bridge 10 mins before the crash happened."
Ad. Article continues below.
Then there's Rosemary leach, whose friends thought she was killed on the train.
"My friends thought I had been killed on that train, an RN called Rosemary Leach was, vale, sister," she said.
"My friend Alda Brown from Lawson was killed on that train. And my friend Cheryl decided to catch another train, so when she walked in I said, Get on the phone and ring your mother now. Thank God she had caught the early train."
Rae Bussey's friend Debbie was seriously injured in the crash.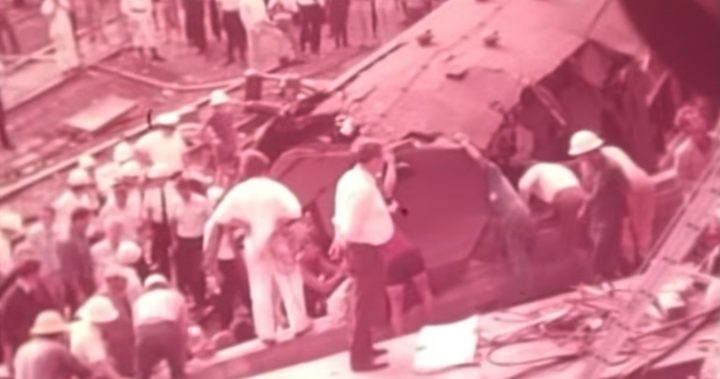 SAS readers also shared stories of how they or someone they know were meant to be on the train but fate intervened.
It could have been a family tragedy for many money of our SAS readers
Carolyn Waldon's uncle was on the train, and escaped with only injuries.
Ad. Article continues below.
Jeanette Foumakis mum missed the train that morning.
"My mother was always on that train going to work but that morning she broke her heel running for that train," she said.
"Best thing that ever happened."
Paul Ward knew three people involved in the tragic crash.
"Knew 3 people directly involved, a married couple on the train who escaped because they were less than a meter from the crush zone, and a friend who was a police officer in first responders who was on scene for three days in midst of human tragedy," he wrote.
Ad. Article continues below.
Speaking of first responders, some of those who shared stories were related to people who worked at the site in the aftermath of the tragedy.
Delina Allen's husband worked for the railways as a crane driver.
"They were asked to go there and lift derailed train carriages off tracks and clear rail line," she said.
"They worked day and night for days on end. He never forget what he saw. He rang me at work to say might not see you and kids for days."
Maree Matso's dad worked for the local council.
Ad. Article continues below.
"I remember him there all that day and night," she said.
"When I finally did see him he didn't want to talk about what he had seen.
"He had been in the 2nd World War in the Pacific by Granville had really hit home."
The Granville rail disaster was one of those horrific events where  many of us can all recall where we were or what we were doing that day.
Share your stories with us in the comments below.