Same-sex marriage debate reignites as politicians get back to work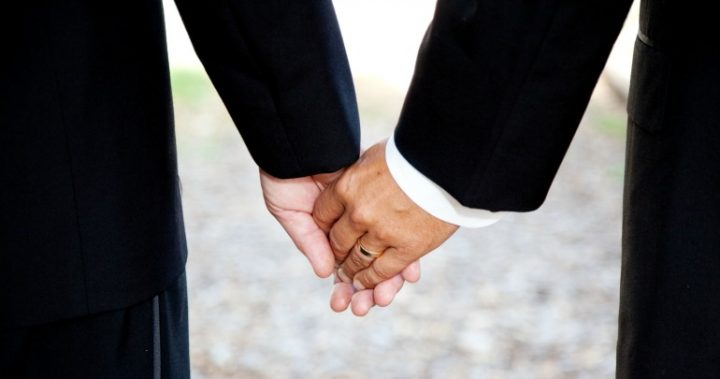 It's an issue we haven't heard much about in recent months.
But if you thought the debate about same-sex marriage was over, you thought wrong.
As politicians prepare to return to parliament next week, the same-sex marriage debate has reignited.
Remember the government's plebiscite idea?
Well, there are reports government MPs and senators are divided over whether to continue pursuing the plebiscite or abandon it and have a free vote in parliament.
Ad. Article continues below.
The Australian reports that Liberal politicians including Warren Enstch and three openly gay politicians Tim Wilson, Trent Zimmerman and Trevor Evans, want the government to abandon the plebiscite.
If you remember, the plebiscite was defeated in the Senate last year.
Entsch reportedly said he wants to negotiate with his colleagues privately to settle the issue "once and for all".
Meanwhile, Wilson said there will be "obviously" have to be a discussion once a senate inquiry into the issue is finished.
"Nothing to do with me pushing for anything or anybody else," he said on ABC TV.
Ad. Article continues below.
But, there are some who disagree.
A number of conservative MPs and several front benchers say the government should stick to the plebiscite because it made a commitment at election time.
Sydney Liberal MP Craig Kelly told AAP that having a free vote on same-sex marriage would be a "betrayal" to voters.
"To back track and reverse on such a clear election promise during this parliamentary term would be a betrayal of the voting public," he said.
And former Prime Minister Tony Abbott agrees.
Ad. Article continues below.
"Malcolm Turnbull made a clear election commitment that the marriage law would only change by way of people's plebiscite, not free vote of the parliament," he told Fairfax Media.
"I'm sure he'll honour that commitment. This isn't about same-sex marriage, it's about keeping faith with the people."
Meanwhile, Labor and several crossbenchers are still pushing for a free vote.
Whatever happens, it looks like this issue is going to keep us all talking this year.
What do you think? Are you sick of talking about it? What would you like to see the politicians do on this issue?