Samantha Armytage opens up on fears of growing old on TV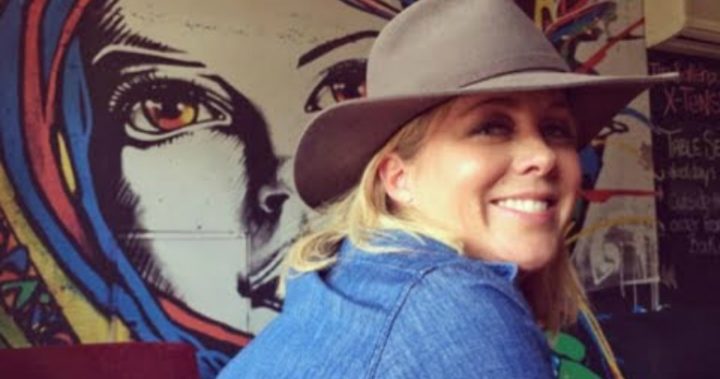 Breakfast tv star Samantha Armytage has opened up about finding love, and her hopes for the future both professionally and personally, including whether she sees children in that future. 
The Sunrise star's love life is the subject of much speculation, and she's persisted in an ongoing battle with paparazzi after she was shamed by The Daily Mail for wearing "granny panties" back in December last year. 
Read more: Samantha Armytage has had enough of 'this rubbish'
Armytage, 40, spoke to The Daily Telegraph in an interview where no stone was left unturned.
In terms of career, she is not certain she wants to stay in TV for the long haul, stating that it isn't a good industry to age in. 
Ad. Article continues below.
"I don't necessarily want to grow old in TV because I don't think it is a terribly great place to grow old."
And if you've ever wondered how the people who report the news day in and day out deal with the stress of the constant stream of awful world events occurring on a daily basis, Armytage said that she finds balance in the same way many of us do – by going home and watching mindless TV – in her case, it's The Simpsons. 
"That is my outlet. You need to be brain dead just to get that balance in your life," she said. 
Having recently bought a home in the Southern Highlands, she talked about why keeping a connection to country life was important to her.
"For years and years I have talked about it and I've known that my country roots are important to me but nowadays I've realised that I really need it for my sanity I guess, to get back to the country and get my hands in the dirt and be in nature. It is really important (to me)," she said. 
Ad. Article continues below.
She also said that she would expect any potential partner to be able to appreciate her need to be in the country, and perhaps surprisingly, that they not be in media.
"They have to be kind but most importantly, probably not someone in this industry," she revealed. 
Read more: Samantha Armytage address Tom Cruise romance rumours
On the sensitive topic of children, she said that it's one she doesn't like to talk about a lot because "you don't know what is going to happen."
"Well, yes (I want kids), I've never made any secret of it but I don't know whether that is my path," she said.
"It would be nice but if it doesn't happen then c'est la vie and if it does, it would be lovely." 
Are you a fan of Samantha Armytage or Sunrise?