Samantha Armytage is dressed to impress when she meets the PM's wife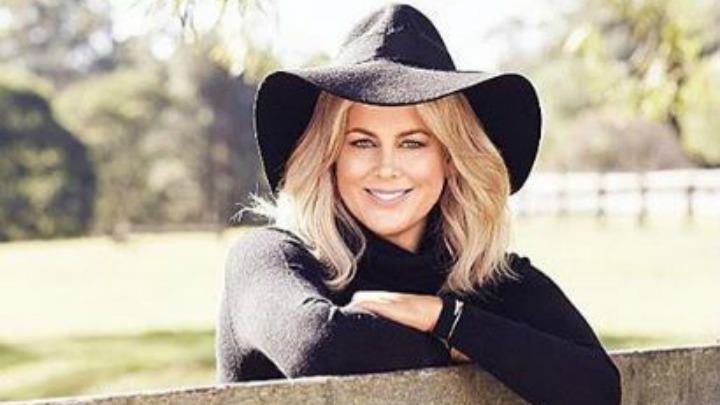 Channel 7's Sunrise host Samantha Armytage was a style and sophistication when she attended the St George Foundation Women in Leadership luncheon on August 26.
She wore a slick black and white ensemble, which appeared to be coordinated with the attire of prime minister Malcolm Turnbull's wife, Lucy.
Samantha was wearing a long-sleeved white blouse with an elegant black skirt, while Ms Turnbull wore a white blouse with a bold pearl necklace, and ruffled black jacket over the top.
Perhaps even more subtle was the new hairstyle of the 39-year-old journalist, revealing trimmed layers at the front. You can see if more clearly here in this Instagram photo with Ms Turnbull, 58.
Ad. Article continues below.
Despite Sam having previously criticised Malcolm Turnbull for refusing repeated interview requests, it was all smiles when she and the PM's wife got snapped together.
"His office always says 'No'. We ask every day. They decline every day," Sam said.
Shortly after this criticism the PM appeared on Sunrise.
You might recall Sam joining the Sunrise team three years ago. At the time it was under a cloud of controversy as she replaced long-serving and much-loved anchor Melissa Doyle.
Ad. Article continues below.
She came under fire in December 2015 for an awkward interview with 79-year-old Burt Reynolds and was part of a humiliating skit involving former Sex and the City actress Kristin Davis in February.
What do you think of Samantha Armytage's style? Do you enjoy watching her on Channel 7's Sunrise?