Samantha Armytage gets the apology she deserves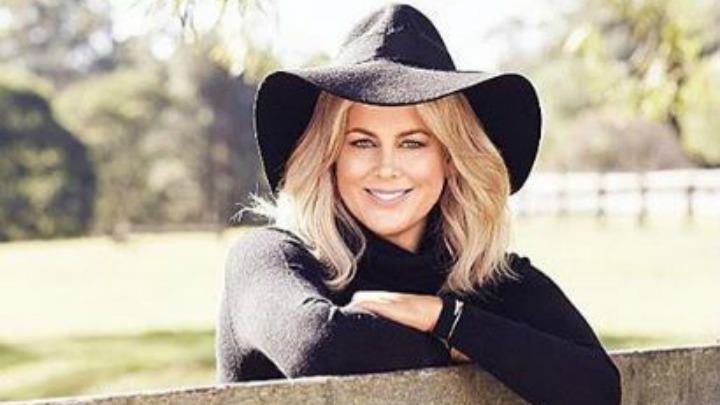 You might remember all the media debate over an article that shamed Sunrise host Samantha Armytage for wearing "granny panties" on Monday?
Well, it appears the hoo-ha might finally be over.
After public outcry and Armytage threatening to sue, The Daily Mail has done what many of us wanted and  apologised for the story, removing the word "granny panties" from the article.
"An earlier version of this story contained critical statements regarding Samantha Armytage's appearance," an apology at the bottom of the article reads.
"While the story has since been amended, we apologise for any distress caused to Ms Armytage or readers more generally."
Ad. Article continues below.
Read more: Attack on Sam Armytage an insult to all of us who wear "granny panties"
The original headline of the article, which shamed the Sunrise host for her underwear, has been changed.
"Casual Sunday! Sunrise host Samantha Armytage goes solo as she heads out on a shopping trip after slamming rumours about her dating life" the new headline reads.
You might be wondering why the Daily Mail finally decided to apologise?
Well, it turns out Armytage was threatening to sue – something many of you no doubt would have done if you were in the same situation.
Ad. Article continues below.
The Daily Telegraph reports a three-page letter was sent from Addisons Law Firm to the editor of the Daily Mail.
"The publication of the article constitutes an indefensible breach of privacy which a court is likely to recognise and in relation to which it would order compensation be paid to Armytage for the hurt, distress and humiliation which the publication has caused." the letter stated.
No doubt many of you are hoping that's the end of what seemed like such a silly issue to begin with.
Do you think an apology is enough for what was done? or is it too late to sorry?