Sam Newman blasted by journo over sexist 'Footy Show' comments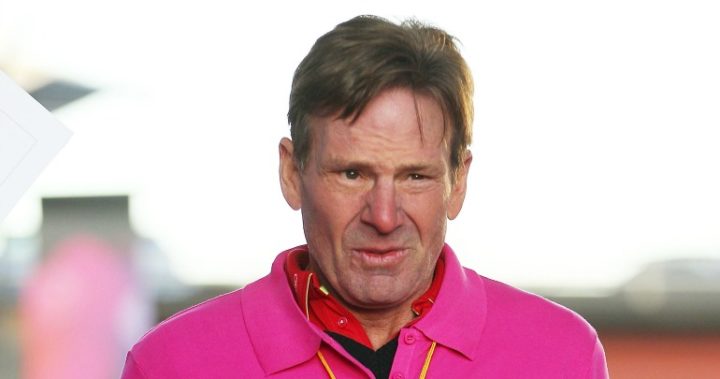 Controversial Footy Show host Sam Newman has once again found himself under scrutiny after rattling off a sexist slur on International Women's day.
On Thursday night's episode of The Footy Show, Newman resurrected his long-standing feud with Herald Sun journalist Susan O'Brien by suggesting she was unlikely to need the #MeToo movement because she wasn't attractive enough and that she secretly wished he would chat her up.
Speaking in front of the live audience, Newman boasted O'Brien was "aroused" when she wrote about him and said she was "delusional" and obsessed. The topic of O'Brien came up when host Eddie McGuire mentioned Newman's intention to run for Lord Mayor of Melbourne.
"Even your nemesis at the Herald Sun, Susie O'Brien, is writing that it could well be conceivable that you could be the next lord mayor of Melbourne," McGuire said.
"I reckon that woman gets aroused when she writes about me," Sam replied, adding, "I am keeping her in business, I reckon she secretly wishes I would chat her up."
Ad. Article continues below.
Co-host Rebecca Maddern cut in and said, "I don't think so", prompting Newman to add, "I don't think she has ever got to worry about the #MeToo movement because I don't think that will ever visit her."
McGuire quickly cut him off realising Newman was straying into dangerous territory.
O'Brien hit back in a scorching article published in the Herald Sun on Friday, titled 'I just got sexually harassed on live TV on International Women's Day'.
In the article, O'Brien wrote she has no problem with Newman attacking her, but does take issue with him bringing her sexuality into his remarks.
She wrote: "Such sexual comments have been used by men to put women in their place for years … When a woman gets too opinionated or successful, some men use her appearance or body shape to bring her down a peg or two.
Ad. Article continues below.
"It may come as a surprise to him, but I do manage to write about him without getting aroused. And I am in a very happy relationship, so don't particularly want him to chat me up."
She also commented on the "professional hate-hate" relationship she had with Newman.
In the past she has described him as a "sexist seventy-year-old with the face of a schoolboy and the maturity to match", a "geriatric man baby" and a man "past his amuse-by-date".
O'Brien's article drove dozens of comments to the Herald's website with many calling her a hypocrite. 
"Sometimes Susie when you mess with the bull you get the horns…its very simple you write nasty things about him in the paper and he says nasty things about you live on tv and now you're complaining go figure," one user said.
Ad. Article continues below.
Another said: "You make it clear here that you've insulted him on numerous occasions. Isn't that a form of harrassment? Just because it's not sexual harrassment doesn't make it right. There's massive double standards going on here [SIC]."
A sassy gran made her voice heard: "I'm a woman a Grandma and I can't stand your views grow a backbone. You do have issues like a big chip on your shoulders, get over yourself."
There were others though who agreed with O'Brien: "Whilst I have not agreed sometimes with what you have written, I do respect your right to having an opinion. This time I agree with you totally and good for you to stand up."
Do you think Newman's comments were out of line? Or was it just a joke?
Ad. Article continues below.
With Facebook removing news sites from your feeds we ask that you sign up for Starts at 60's emailers here. And to keep us on your wall, join some of our new Facebook groups and clubs:

News Junkies Club – Australia
News Junkies Club – USA 

See news on the change and links to all our other clubs and groups here.