Sam Dastyari accuses Pauline Hanson of having a gutter mouth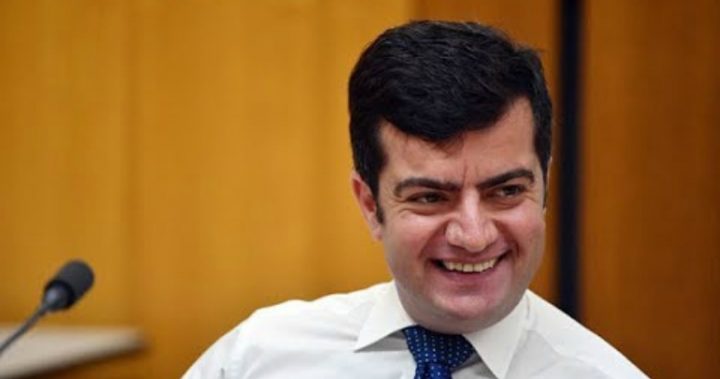 Labor senator Sam Dastyari has accused One Nation Party leader Pauline Hanson of calling him a rather rude word. 
In a video uploaded to his Facebook page, Dastyari said that Hanson called him a "c**t" in a clash outside parliament back in February, although he didn't identify her by name. 
Read more: Senator Sam Dastyari channels his inner Elvis
He was discussing his new book, One Halal of a Story, and mentioned that a reader had asked him to remove the offensive word from the book. 
"It wasn't I who used that word", he said. 
Ad. Article continues below.
"It was a word directed at me by a particular, redheaded Australian senator who doesn't like halal snack packs."
"You can deduce who that is for yourself."
It can be easily assumed that it is Hanson he was referring to, after he famously jokingly asked her if she would like to join him for a halal snack pack on election night.
Hanson is vocally anti-muslim immigration, and anti-halal certification, encouraging her followers to boycott popular brands which boast halal certifications, such as Cadbury at Easter time. 
Ad. Article continues below.
Read more: Pauline Hanson says media should focus on pensioners, not her
Having emigrated from Iran as a child, senator Dastyari has gone head-to-head with the opinionated Hanson many times, including when he informed her on Q and A that he was born muslim, and under her ideal laws wouldn't have been allowed to come to Australian, much to Hanson's surprise. 
Dastyari has cemented himself as a bit of a joker in Australian politics, and regularly uploads videos and jokes with his followers on social media. 
Does this accusation come as a surprise to you at all?