Sam Armytage calls out gossip magazine for their "bulls**t"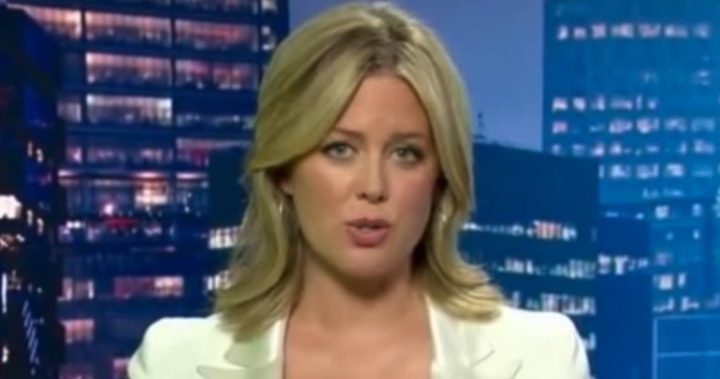 At some point in our lives we're probably heard or read some gossip about ourselves.
But how many of us actually said something about it? Or called it out for what it was?
Well, Sunrise co-host Sam Armytage has done exactly that to one of the gossip magazines!
After being the target of a Daily Mail article about the choice of her underwear, Armytage is now the focus of an article in Woman's Day that claims she is feuding with her workmates and "packing her bags".
She took to Instagram to slam Woman's Day – describing it as "silly", "trash", "idiotic", "mindless" and "bullshit".
Ad. Article continues below.
"What? The Hewitts aren't getting divorced for the 5-millionth time this week?," Armytage wrote.
"Kate Middleton isn't expecting her 12-thousandth baby?
"So, it must be Sunrise feud to take up several page during the quiet-January period."
No doubt many of you will agree with what she has written, and she has a message for the women of Australia.
"Sensible women of Australia, I bet of you NOT to part with $4.99 for this tripe," Armytage wrote on Instagram.
Ad. Article continues below.
"The only war I'm involved in, is trying to get Banjo into a bath!
"And I packed my bags because……. I went on holiday!"
Ad. Article continues below.
Go Sam!
And she's not the only one to slam Woman's Day.
Read more: Kochie slams women's magazine for 'fake news'
Her fellow Sunrise co-host David 'Kochie' Koch also slammed Woman's Day on social media for the article.
Ad. Article continues below.
"Woman's Day… total and utter fabrication. Fake news at its worst. Can I be any clearer?," he wrote on Facebook.
"Thanks to the loyalty of our viewers Sunrise has been Australia's #1 breakfast program for 13 consecutive years… because it's a team effort. It's an honour to be part of it. I honestly love working with them all."
There's been a string of celebrities over the past year who have hit back at the gossip magazines for the stories they write.
From Prince Harry, who told the media to stop harassing his girlfriend Meghan Markle to Jennifer Anniston's powerful piece in the Huffington Post, some of our most beloved famous faces are fighting back.
What do you think about Sam Armytage's comments? Would you do the same if you were in her position?