Sad news for one of the world's biggest circuses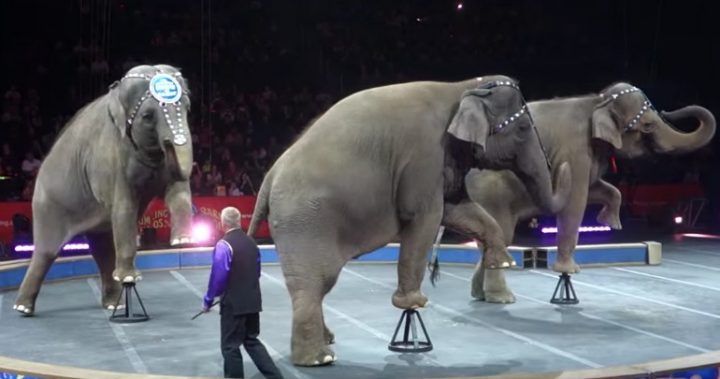 Going to the circus was one of those things most of us did as a kid.
The circuses of old had performing animals and glittering, spectacular performances by dancers, acrobats and other artists.
But those circuses of old are wrapping up, and now one of the world's biggest of those circuses is calling it a day.
The Ringling Bros and Barnum and Bailey Circus, famed to be one of the inspirations for the book and hit film Water For Elephants, has announced it will shut down in May after 146 years.
The American circus is one of the world's biggest and oldest, travelling across the country with its menagerie of exotic animals and star studded line up of talented performers.
Ad. Article continues below.
For generations it's entertained and enthralled, and now that's all about to become just a distant memory.
So, why's the circus coming to an end?
Well, there are a number of factors the circus executives claim including a drop in attendance, skyrocketing operating costs, changing audiences and battles with animal rights groups.
"There isn't any one thing,"  circus owner's Feld Entertainment chief executive Kenneth Feld was quoted by the ABC.
"This has been a very difficult decision for me and for the entire family.
Ad. Article continues below.
"The competitor in many ways is time.
"It's a different model that we can't see how it works in today's world to justify and maintain an affordable ticket price. So you've got all these things working against it."
Ringling Bros and Barnum and Bailey is from an era where circuses travelled to towns by rail and put on spectacular performances – a time when elephants were still used to entertain and circus 'freaks' were shown off in small towns across the US.
What about the animals?
Well, the circus retired all their elephants last year – sending them to a conservation farm in Florida.
Ad. Article continues below.
Meanwhile, the lions, kangaroos, alpacas, tigers, camels and donkeys will be found suitable homes.
It's just another sign of the changing times!
Do you remember going to an old school circus with performing animals and a 'freak' show? Are you sad to see the end of these kind of circuses?