Sad news as the world marks the anniversary of Freddie Mercury's death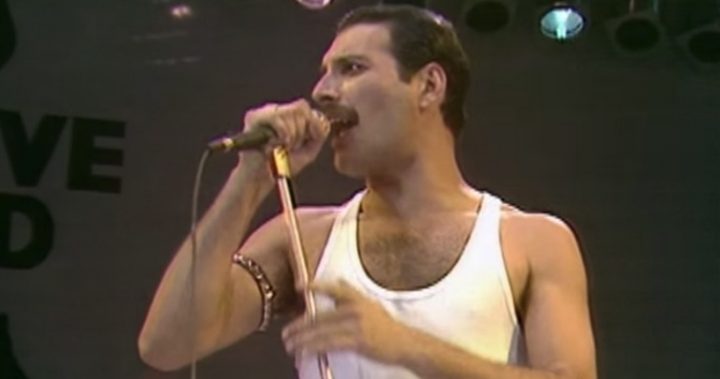 There's no denying the death of Queen frontman Freddie Mercury was an absolute tragedy.
The world has stopped to mark the 25th anniversary of the death of the legendary singer.
And while many of us in Australia stopped to honour his memory yesterday, few of us knew the very sad news that hit his family last week.
Sadly, Mercury's mother Jer Bulsara died less than two weeks before the 25th anniversary of his death.
Queen's Brian May announced the news on Facebook last week, revealing the 94-year-old died peacefully in sleep on November 13.
Ad. Article continues below.
"Well, now the news is out there, I thought I should share a few words. Freddie's Mum, Jer Bulsara, passed away a few days ago [13/11/16], very quietly and peacefully in her sleep. She was 94. It's the wish of the family that the funeral and subsequent arrangements remain private.," he wrote on Facebook.
"Jer was a warm and devoted Mum to Freddie, and, like Freddie, always had a strong twinkle in the eye. Although she was also devoted to her husband Bomi, and lived in the Zoroastrian faith as a good Parsee, she had an independent spirit and a strong sense of humour. Of course I knew her for over 50 years, and when I first used to go around to Freddie's parents' house in Feltham, only a few yards from where I lived, in our student days, Jer was a busy Mum, full of life and optimism. And even then, fiercely proud of her children, Freddie and Kashmira. It's probably true to say that Freddie's father, strongly committed to the Parsee faith, didn't find it easy that Freddie took the path he did, as a Rock musician, and a fairly irreverent one, at that. Nevertheless the support was always there. But Jer was always a keen follower of our progress as a band, and always came to see us when we played nearby, always with huge enthusiasm. Freddie was very close to his Mum, and, I think, took a mischievous pleasure in trying to shock her."
How sad is this?! At least she will finally be reunited with her beloved son.
Were you a fan of Freddie Mercury? Do you remember where you were when you heard he had died?