Ryan Lochte's lie costs him big time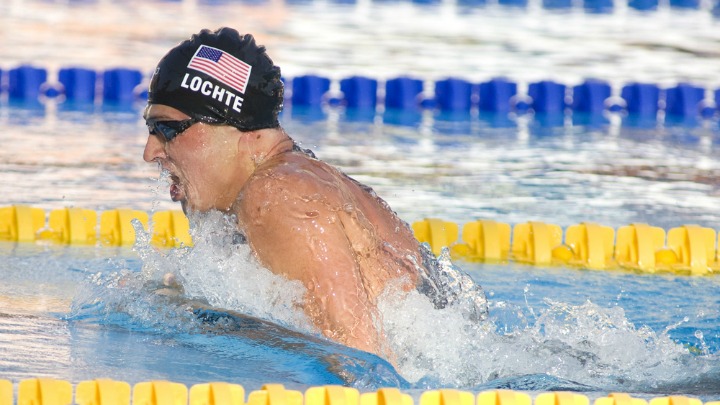 Lying has its consequences and for Olympic swimmer Ryan Lochte those consequences are severe.
After fabricating a story about being robbed at gunpoint during a night out in Rio with his teammates, the gold medallist has come under intense scrutiny.
Now he stands to lose even more.
Four of the Olympian's sponsors have dropped him in the wake of the scandal, including Speedo USA — who announced their decision publicly on social media.
"While we have enjoyed a winning relationship with Ryan for over a decade and he has been an important member of the Speedo team, we cannot condone behavior that is counter to the values this brand has long stood for," the company wrote on Twitter.
Ad. Article continues below.
The official response regarding our sponsorship of Ryan Lochte. pic.twitter.com/0DdP2RyceD

— Speedo USA (@SpeedoUSA) August 22, 2016
Ralph Lauren, mattress company Airweave and hair removal device company Syneron Candela have also decided to cut ties with the swimmer.
Several of the swimmer's former sponsors have also moved to distance themselves from him.
AT&T and Mutual of Omaha responded to Twitter user's comments by saying they had not sponsored him for several years.
Ad. Article continues below.
"We are not a sponsor of Ryan Lochte. Our previous sponsorship relationship ended in January 2013," Mutual of Omaha wrote in response to a tweet.
ESPN's Darren Rovell wrote on Twitter that Lochte stood to lose $1 million in endorsement deals.
Apart from losing money, what does this mean for Lochte?
The swimmer's sponsorships have reportedly been on the decline since the London Olympics and now they've taken a huge hit.
Apart from international condemnation and shame, he's also facing punishment from the United State Olympic Committee and United States Swimming.
Ad. Article continues below.
The news comes just days after Lochte broke his silence on social media.
In a Twitter post he apologised for his behaviour, but maintained that a gun was pointed to him.
"It's traumatic to be out late in a foreign country — with a language barrier- and have a stranger point a gun at you and demand money to let you leave," he wrote.
Does Ryan Lochte deserve to lose his sponsors over what happened in Rio? Should there be consequences for our actions?