Ryan Lochte finally talks after he's caught lying about Rio mugging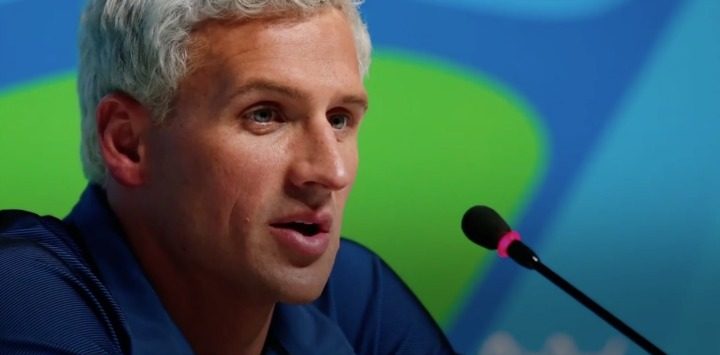 American swimmer Ryan Lochte has gone from hero to zero in his home country after getting caught out lying about being held up at gun point by a mugger in Rio.
People around the world were shocked yesterday when CCTV footage emerged proving that Lochte and two of his teammates had completely fabricated a story about being mugged by men pretending to be police offices.
Now Lochte, who returned to the US before a judge could order him to stay, has issued a statement apologising for his lie, but many are saying it's not good enough.
"I should have been much more responsible in how I handled myself and for that am sorry to my teammates, my fans, my fellow competitors, my sponsors and the hosts of this great event," Lochte said in a statement carried on Twitter and Instagram.
"It's traumatic to be out late with your friends in a foreign country — with a language barrier — and have a stranger point a gun at you and demand money to let you leave.
Ad. Article continues below.
"I am very proud to represent my country in Olympic competition and this was a situation that could and should have been avoided. I accept my responsibility for my role in this happening and have learned some valuable lessons."
The apology is already being ridiculed by many who say it sounds more like an excuse than anything else.
"How is it anymore 'traumatic' for you to be in a foreign country than our other athletes?" asked one.
Ad. Article continues below.
"I don't see anyone else making up stories about getting mugged and blaming the 'trauma' of being on holiday in Rio. Pathetic," said another.
It's a dramatic turn around for Lochte who returned home a hero after winning gold in the London Olympics.
Now he faces sponsorship loss and being shunned from events. But is the shame of having to live with what he did enough?
Rio officials certainly don't think so and are reportedly furious he generated so much bad press for the country.
Do you think Ryan Lochte's apology is good enough? Should he and the other swimmers involved face consequences?