Ryan Lochte facing the ultimate punishment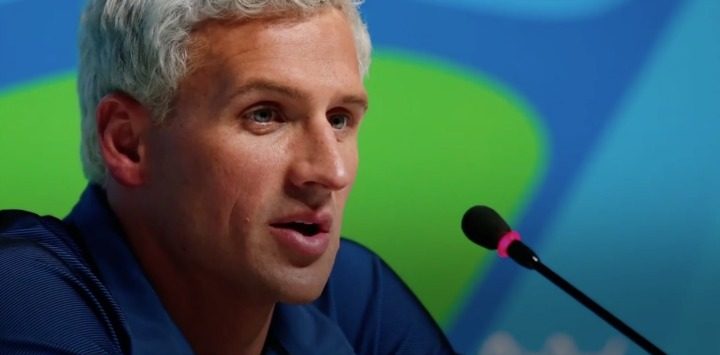 It's the lie that's earned him the world's scorn and cost him his million dollar sponsors.
But the ultimate punishment could still be ahead for US Olympic swimmer Ryan Lochte.
The Rio gold medallist has officially been charged with making a false statement, and the penalty could see him go from the pool to prison.
Read more: Olympic swimmers forced to confess
Brazilian police officials have told the media Lochte risks a jail sentence for his crime.
Ad. Article continues below.
What does this mean for the swimmer?
Police confirmed the case had been referred to the courts, and are recommending the courts summon Lochte to Brazil for questioning.
Police official Clemente Braune told news website G1 that if the swimmer doesn't turn up to the hearing, the trial will go ahead without him until a sentence is given.
Read more: Ryan Lochte's lie costs him big time
"Whether he turns up or not, the penalty is the same: one to six months' prison," he said.
Ad. Article continues below.
The swimmer apologised last week for "over-exaggerating" his story about being robbed at gunpoint on a night out with his teammates.
"I'm taking full responsibility for it," Lochte said in an interview on NBC.
"I over-exaggerated that story and if I had never done that, we wouldn't be in this mess."
But he maintains a gun was pointed at him.
Ad. Article continues below.
"Whether you call it a robbery, whether you call it extortion, or us paying just for the damages, like, we don't know," he said.
"All we know is that there was a gun pointed in our direction, and we were demanded to give money."
Read more: Ryan Lochte finally talks after he's caught lying
But it could be a case of too little too late for Lochte.
There's speculation the swimmer could be dropped from the US team, and it's been recommended that the case also be sent to the ethical commission of the International Olympic Committee.
Do you think Ryan Lochte should serve a jail sentence for lying? Does the crime fit the punishment?